Researchers develop new blood test for early detection of ovarian cancer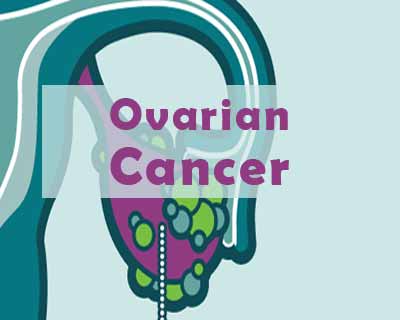 The researchers from the University of Adelaide and Griffith University, while researching on a bacterial toxin have developed a new blood test for the early diagnosis of ovarian cancer. The study appears in the journal Biochemical and Biophysical Research Communications.
The new blood test has the potential to dramatically improve early detection of the disease, although it will require further testing before it is available for clinicians.
This development is significant as ovarian cancer has the highest mortality rate among the gynecologic malignancies. The five-year survival rate increases from 0ver 20% to 90%, when detected in early stages compared to when detected in late-stages. But due to the asymptomatic nature of this disease during the early stage, the patients are typically diagnosed in the late stages.
Lucy K. Shewell, Institute for Glycomics, Griffith University, Gold Coast, Australia, and colleagues have been studying the interactions between the toxin and an abnormal glycan (sugar) expressed on the surface of human cancer cells and released into the blood.
The team has now engineered a harmless portion of the toxin to enhance its specificity for the cancer glycan and used this to detect it in blood samples from women with ovarian cancer.
The study has shown that the new test detected significant levels of the cancer glycan in blood samples from over 90% of women with stage 1 ovarian cancer and in 100% of samples from later stages of the disease, but not in any of the samples from healthy controls.
"Ovarian cancer is notoriously difficult to detect in its early stages, when there are more options for treatment and survival rates are better. Our new test is, therefore, a potential game changer," says Professor James Paton, Director of the University of Adelaide's Research Centre for Infectious Diseases.
Professor Michael Jennings, Deputy Director of the Institute for Glycomics at Griffith University, said: "Detection of this tumor marker may also play a role in a simple liquid biopsy to monitor disease stage and treatment."
The team is currently seeking scientific and commercial partners to further test the technology with larger numbers of patient samples and to adapt it for mass screening.
For further reference follow the link:
https://doi.org/10.1016/j.bbrc.2018.11.001
Source : With inputs from Biochemical and Biophysical Research Communications