Little Benefit for Dietary Supplements, but Industry Continues to Boom: JAMA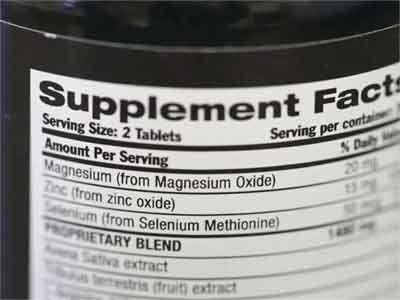 A nationally representative survey indicates that supplement use among U.S. adults remained stable from 1999-2012,with more than half of adults reporting use of supplements, while use of multi vitamins decreased during this time period, according to a study appearing in the issue of JAMA.
Dietary supplement products are commonly used by adults in the United States, with prior research indicating an increase in use between the 1980s and mid-2000s. Despite extensive research conducted on the role of dietary supplements in health, little is known about recent trends in supplement use. Elizabeth D. Kantor, Ph. D.,of Memorial Sloan Kettering Cancer Center, New York, and colleagues used data from the National Health and Nutrition Examination Survey (NHANES) to examine trends in supplement use among U.S. adults from 1999 through 2012, with a focus on use of any supplement products and multi vitamins/multi minerals (MVMM; defined as a product containing 10 or more vitamins and/or minerals), as well asuse of individual vitamins, minerals, and non vitamin, non mineral supplements.Participants were surveyed over 7 continuous 2-year cycles.
A total of 37,958 adults were included in the study (average age, 46 years; women, 52 percent), with a response rate of 74 percent. Overall, the use of supplements remained stable between 1999 and 2012, with 52 percent of U.S. adults reporting use of any supplements in 2011-2012. Use of MVMM decreased, with 37 percent reporting use in 1999-2000 and 31 percent reporting use in 2011-2012.Vitamin D supplementation from sources other than MVMM increased from 5.1 percent to 19 percent and use of fish oil supplements increased from 1.3 percent to 12 percent over the study period, whereas use of a number of other supplements decreased, including vitamins C, E, and selenium.
Trends varied across age,sex, race/ethnicity, and education.
"With the present data, it is clear that the use of supplements among U.S. adults has stabilized. This stabilization appears to be the balance of several opposing trends, with a major contributing downward factor being the decrease in use of MVMM," the authors write.