Replacing white rice with high fiber rice reduces blood sugar and risk of diabetes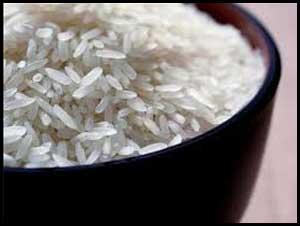 Replacing white rice with high fiber rice reduces blood sugar and diabetes risk finds a new study.
Type 2 diabetes is a chronic metabolic disorder that causes the level of blood sugar to rise. Over time, high blood sugar, or hyperglycemia, can lead to complications including heart disease, kidney damage, nerve damage, eye damage, etc. By keeping blood sugar under control, one can avoid all these health problems. Eating a diet high in fiber can help keep blood sugar level stable. High fiber rice boasts of many nutrients, including fiber, despite being low in calories, making them a great food for diabetics.
Asian Indians, both in urban and rural areas, derive most of their dietary calories from refined cereals, a high intake of which has been shown to increase the risk of type 2 diabetes (T2D) and the metabolic syndrome. The commonly consumed refined cereal in south India is white rice. Now, a recent study has found that substituting regular white rice (RWR) with high fiber white rice (HFWR) during the whole day's diet is a healthier alternative for overweight Asian Indians at higher risk for developing (T2D).
The study, published in the journal Diabetes Technology & Therapeutics demonstrated that HFWR significantly reduces 24-hour blood sugar and fasting insulin and can substantially improve the dietary fiber intake.
Ranjit Mohan Anjana, Madras Diabetes Research Foundation, Chennai, India, and colleagues conducted this study to assess the 24 h glycemic responses of an HFWR diet compared to an RWR diet.
For the purpose, they carried out a randomized crossover trial in 18 overweight (body mass index, ≥23 kg/m2), non-diabetic participants (aged, 25-50 years) who received isocaloric (≈2000 kcal/day) HFWR or RWR based diets for 4 continuous days and then switched diets after 1 week of the washout period. They then compared the mean change of fasting insulin level of HFWR to RWR diet, and glucose response concentration was calculated as the incremental area under the curve (IAUC).
Based on the study, they found out that:


The average 24 h glucose response for HFWR was significantly lower (IAUC 66.3 ± 3.1 mg-5 min/dL) than RWR (IAUC 79.8 ± 5.7 mg-5 min/dL).


The adjusted mean change in fasting insulin levels from baseline was also lower for HFWR compared to RWR.


HFWR elicited 34% and 30% lower 24 h glycemic and insulin response respectively, compared to RWR.


"In view of the predominant role of cereals in the Asian Indian diet, it is important that agricultural and food scientists work in synergy to develop such evidence-based healthy cereal staples for this population at risk for diabetes and other chronic diseases. Future research along these lines will be very useful to firmly establish and substantiate the favorable glycemic properties of HFWR," write the authors.
"The newly developed HFWR is a novel concept aimed at improving the diet quality of a large segment of the population by modifying the staple food (WR) to help combat the growing epidemic of diabetes. HFWR has significant potential to reduce the daylong glycemic response including blood sugar compared to RWR in overweight subjects and can substantially improve the dietary fiber intake," they concluded.
Source : With inputs from Diabetes Technology & Therapeutics