................................ Advertisement ................................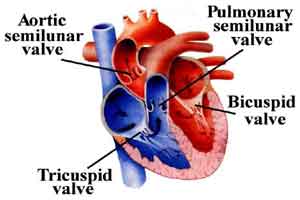 In a review article  "Reperfusing the Myocardium- A Damocle's sword published in Indian heart journal, Dr. V.K.Shah and associates have very vividly outlined the advantages and disadvantages of reperfusion of Myocardium.
According to authors the return of blood flow after periodic ischemia is often accompanied by myocardial injury, commonly known as lethal reperfusion injury (RI). Experimental studies have shown that 50% of muscle die of ischemia and another 50% die because of reperfusion. It is characterized by myocardial, vascular, or electrophysiological dysfunction that is induced by the restoration of blood flow to previously ischemic tissue. This phenomenon reduces the efficiency of the present modalities used to combat the ischemic myocardium. Moreover, despite an improved understanding of the pathophysiology of this process and encouraging preclinical trials of multiple agents, most of the clinical trials to prevent RI have been disappointing and leaves us at ground zero to explore newer approaches.
Speaking to Specialty Dialogues,Dr. V.K.Shah  said "The advent of thrombolytic treatment in the 1980's changed the landscape for the treatment of acute MI. With this, we understood the pathophysiology of this disease better. With the advent of PAMI in early 2000, the mortality of acute MI dropped in single digits. While Reperfusion was the treatment of choice to decrease the mortality in the hospital, It increased the morbidity and increased congestive failure by almost 22% at 1-year post-reperfusion."
................................ Advertisement ................................
The primary reason was that though it established reperfusion, it also increased reperfusion injury damaging more muscle. Experimental trials have shown that Ischemia damages 50% of muscle and another 50% of the muscle dies because of reperfusion injury. Reperfusion is not a rosy phenomenon as thought earlier and can be a double-edged sword, he said.
Dr. Vinod K. Shah
................................ Advertisement ................................
The author is D.M(Cardiologist), F.I.S.E, M.D.(med) and is Interventional Cardiologist, Sir HN Medical Research Society, Department of Cardiology, Mumbai. He is a member Editorial Board, Cardiology at Specialty Medical Dialogues.
Author Details
Dr Kamal Kant Kohli-MBBS, DTCD- a chest specialist with more than 30 years of practice and a flair for writing clinical articles, Dr Kamal Kant Kohli joined Medical Dialogues as an Editor-in-Chief for the Speciality Medical Dialogues section. Besides writing articles, as an editor, he proofreads and verifies all the medical content published on Medical Dialogues including those coming from journals, studies,medical conferences,guidelines etc.
Before Joining Medical Dialogues, he has served at important positions in the medical industry in India including as the Hony. Secretary of the Delhi Medical Association as well as the chairman of Anti-Quackery Committee in Delhi and worked with other Medical Councils in India. Email: editorial@medicaldialogues.in. Contact no. 011-43720751
To know about our editorial team click here
Disclaimer:
The views expressed in the above article are solely those of the author/agency in his/her private capacity and DO NOT represent the views of
Speciality Medical Dialogues
. Read website full disclaimer
here
................................ Advertisement ................................