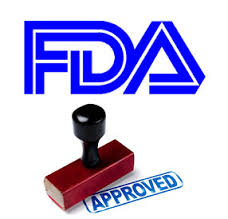 The U.S. Food and Drug Administration has approved the Implantable System for Remodulin (ISR) for treating patients with pulmonary arterial hypertension (PAH). Through a first-of-its-kind collaboration, the Medtronic SynchroMed (TM) II drug delivery system and cardiac catheter technologies were leveraged to deliver the PAH medication Remodulin (treprostinil) Injection developed by United Therapeutics.
Remodulin is a prostacyclin vasodilator which is indicated for the treatment of PAH, to diminish symptoms associated with exercise, or for patients that require a transition from Flolan (epoprostenol sodium; GlaxoSmithKline) for diminishing the rate of clinical deterioration. The product was originally approved for administration by continuous subcutaneous and intravenous routes using external pumps.
Approval of the ISR was based on results from the DellVery for PAH trial which involved 64 participants, of which 60 were successfully implanted. The study showed that the new delivery system effectively delivered Remodulin and was associated with a low rate of catheter-related complications. Complications were defined as events that required an invasive intervention.
Also Read: Researchers find beta blockers have positive effect in pulmonary arterial hypertension
"External infusion pumps have been used to deliver prostacyclins for PAH, but managing the therapy places a significant burden on patients, interferes with their daily activities, and runs a high risk of infections,"David Steinhaus, Cardiac, and Vascular Group at Medtronic, said in a press release. "This fully implantable drug delivery system was designed to address these serious patient care concerns."
The system is composed of the Company's SynchroMed II implantable drug infusion pump and a newly developed intravascular catheter to deliver Remodulin intravenously to patients who have previously been receiving Remodulin intravenously via an external infusion pump. Medtronic and United Therapeutics pursued parallel regulatory filings for the device and drug, respectively.
The newly approved ISR is indicated for adult patients with Class I, II, and III PAH receiving intravenous delivery of Remodulin and is composed of the Medtronic SynchroMed II implantable drug infusion pump and a newly developed intravascular catheter.