Regular CPAP use cuts diabetes risk by half in sleep apnea patients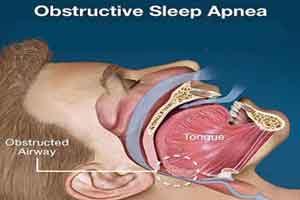 China: Patients with obstructive sleep apnea (OSA) who regularly use continuous positive airway pressure (CPAP) are at a reduced risk of developing type 2 diabetes (T2D), finds a recent study published in the CHEST journal. According to the study, the prevalence of T2D was nearly cut in half among patients who regularly used CPAP.
Given the association of weight management and improved sleep apnea symptoms among treated patients, the findings could show supplementary comorbid benefits for addressing the pulmonary condition.
Obstructive sleep apnea is a potentially serious sleep disorder. It causes breathing to repeatedly stop and start during sleep. OSA is the most common type of sleep apnea that occurs when the throat muscles intermittently relax and block the airway during sleep. A noticeable sign of obstructive sleep apnea is snoring.
CPAP therapy is a common treatment for obstructive sleep apnea. A CPAP machine uses a hose and mask or nosepiece to deliver constant and steady air pressure.
The relationship between OSA and glucose metabolism remains controversial. Pei Hang Xu, Queen Mary Hospital, The University of Hong Kong, Hong Kong SAR, China, and colleagues conducted this retrospective study to investigate the relationship between OSA and incident T2D in a clinic cohort of Chinese adults in Hong Kong, and the effect of long-term CPAP treatment.
The researchers obtained data of incident T2D and CPAP using the territory-wide electronic health administration system and records of protocolized evaluation of CPAP adherence at the sleep clinic. The researchers identified 1,206 subjects with overnight sleep studies and clinical assessment in 2006 through 2013, 152 developed diabetes with a follow-up of 7.3 years.
Also Read: CPAP treatment for sleep apnea improves stroke outcomes: JAHA
Key findings of the study include:


Patients with untreated, moderate OSA reported a two-fold greater risk of diabetes development, while patients untreated, severe OSA faced an ever greater risk.


Trends showed T2D risks plateaued in patients with severe OSA.


Routine CPAP use—observed in about one-third of patients with moderate or severe OSA—was associated with a 52.8% reduction of diabetes incidence (from 3.41 to 1.61 per 100 person-years), and an HR observed in patients without OSA.


Cardiovascular disease—considered the greatest comorbid event risk among patients with T2D—has similarly shown a direct association to untreated sleep apnea as the one observed between diabetes and OSA in this cohort.


Investigators did not observe any associated interaction between OSA and obesity during their analysis.


Also Read: Sleep Apnea patients not using CPAP at higher risk of heart failure
"Although OSA severity independently predicted incident diabetes, regular long-term CPAP use was associated with reduced risk of incident T2D, after adjustment for various baseline metabolic risk factors and subsequent body weight change," concluded the authors.
To read the full study log on to
https://doi.org/10.1016/j.chest.2019.04.130