Regular consumption of filtered coffee decreases risk of type 2 diabetes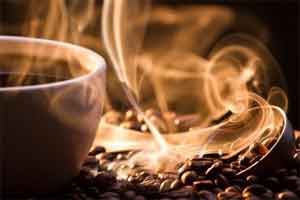 Sweden: Habitual intake of filtered coffee may protect you against the development of type 2 diabetes (T2D), a recent study in the Journal of Internal Medicine has found. There was, however, no association between the intake of boiled coffee and T2D. Researchers of the study had identified plasma metabolites specifically associated with boiled or filtered coffee intake, which might be used as selective biomarkers.
Observation studies have shown an inverse association between habitual coffee intake and the risk of several non-communicable diseases including T2D. Coffee is known to contain various compounds that have shown different effects on multiple pathways involved in the development of T2D.
Filtered and unfiltered (boiled) coffee prepared by different brewing methods results in different chemical compositions. Differences in chemical properties between filtered and boiled coffee are, therefore, likely relevant for the risk of developing T2D, with potential implications for public health. However, only two prospective studies have investigated the roles of boiled andfiltered coffee separately for the risk of developing T2D. Still, there is not enough evidence on the association between types of coffee brews and the risk of developing T2D.
Lin Shi, Chalmers University of Technology, Gothenburg, Sweden, and colleagues conducted this case-control study to identify plasma metabolites associated with boiled or filtered coffee intake and to examine their association with T2D risk in Swedish adults.
The study, nested within the Västerbotten Intervention Programme used baseline plasma samples from 421 case-control pairs and samples from a subset of 149 pairs who were then followed for 10‐years They were analyzed using untargeted LC‐MS metabolomics. The researchers identified metabolites associated with food frequency questionnaires (FFQ)‐estimated coffee intake and assessed odds ratios of T2D.
Read Also: Drinking coffee may fight off obesity and diabetes
Key findings of the study include:


In total, 24 and 32 metabolites were associated with boiled or filtered coffee intake.


Robust metabolite panels were identified for highly specific prediction of boiled or filtered coffee.


An inverse association was observed between the metabolite panel of filtered coffee and T2D risk.


No association with T2D was observed for the panel of boiled coffee intake. Similar results were observed for FFQ‐estimated coffee intake.


Read Also: Coffee compound may prevent type 2 diabetes
"Our results support the benefits of habitual filteredcoffee intake for T2D prevention. However, no association between boiled coffee intake and T2Drisk was observed which may be because the study was limited by the low number of boiled coffee consumers in this population or a lack of protective effect of boiled coffee intake," wrote the authors.
"The present study demonstrates the potential of using metabolite biomarkers specific for coffee brews as a complement to traditional dietary assessment in investigating their role in T2D development, especially in existing cohorts where consumption data of different coffee brews are lacking. Identified metabolites should be further investigated as candidate biomarkers of specific intakes of filtered and boiled coffee in future studies," they concluded.
The study, "Plasma metabolite biomarkers of boiled and filtered coffee intake and their association with type 2 diabetes risk," is published in the Journal of Internal Medicine.