Regrowing Body Parts Closer to Reality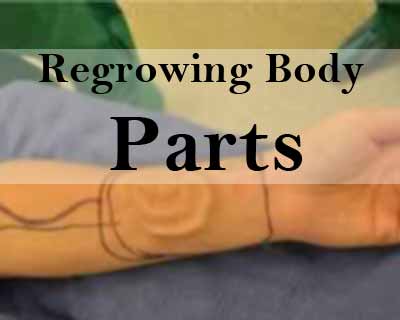 Washington D.C : A future, in which humans regrow lost or diseased body parts, may feel like a mirage, but a team of scientists begs to differ.
Researchers at the Translational Genomics Research Institute (TGen) and Arizona State University (ASU) have identified tiny RNA switches, known as micro RNAs, which may hold the keys to regenerating muscles, cartilage and spinal columns.
The team, for the first time, identified three micro RNAs, which turn genes on and off, that are associated with the regeneration of tails in the green anole lizard, Anolis carolinensis.
Using next-generation genomic and computer analysis, this interdisciplinary team of scientists hopes their findings, following nearly 6 years of research, will help lead to discoveries of new therapeutic approaches to switch on regeneration genes in humans.
Senior author Dr. Kenro Kusumi said, "Our earlier work found that hundreds of genes are involved in regeneration, and we are very excited to study these three new micro RNAs."
Co-lead author Dr. Elizabeth Hutchins, a Post-Doctoral Fellow in TGen's Neuro genomics Division, said she hopes this investigation eventually enables such things as regenerating cartilage in knees, repairing spinal cords in accident victims, and reproducing the muscles of injured war veterans.
The study is published in the scientific journal BMC Genomics.
Source : ANI