Refusal to canakinumab for secondary prevention -- Treatment of residual risk faces a roadblock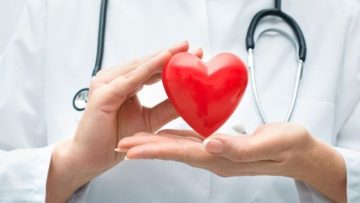 The fight against the residual cardiovascular risk after myocardial infarction by targeting inflammation by anti-inflammatory drug faces a roadblock. In the wake of a recent decision from the drug regulators in the U.S. and Europe, there are only slim chances of using the anti-inflammatory monoclonal antibody, canakinumab in patients with cardiovascular disease for the purpose of preventing heart attack after the first episode of a heart attack.
While this news is very disturbing for the scientists and clinicians who are eagerly awaiting the presence of an anti-inflammatory drug which can be used for secondary prevention of heart attack for benefit of a large number of patients who are at large residual risk following a heart attack and are already on maximal permissible doses of antithrombotic and antiplatelet agents for secondary prevention.
Many of the experts are thinking that the decision to withdraw canakinumab from its cardiovascular indication is more of a marketing decision rather than scientific decision. Canakinumab is currently approved and priced as an orphan drug. If the drug would have been approved for residual risk treatment then the manufacturing company would have to reduce its price by 98% to make it financially viable for a large number of patients who can be treated for this indication.
It seems that the marketing decision has overcome intention of the comp[any to pursue the claim because in overall CANTOS trial in a subgroup analysis showed that the patients who received a substantial reduction in hsCRP to less than 2 mg/L had found to be a bigger benefit from the treatment including a reduction in cardiovascular mortality. This refusal of the company to pursue the claim has cast a shadow on the larger discussion of the inflammatory hypothesis of cardiovascular disease and the role of anti-inflammatory in secondary prevention.
The decision of not approval of canakinumab for the treatment of secondary prevention does not reject the yearslong studies that anti-inflammatory agents are effective in reducing the cardiovascular risk in secondary prevention. It only shows that the CANTOS trial did not have this as the primary agenda and more definitive proof is required for drugs to fight residual risk by stopping inflammation.
The door is not closed- several other agents including the colchicine which were used in the treatment of gout has been found very useful in reducing cardiovascular risk and is further tried in the OASIS-9 CLEAR-SYNERGY trial and COLCOT trial.
It can be a strong call for the Indian drug companies to use this nonproprietary molecule for such an important indication. and we should continue to strive for a breakthrough in the treatment of secondary prevention of CAD.
Dr. Prem Aggarwal is a renowned cardiologist and founder of Medical Dialogues.