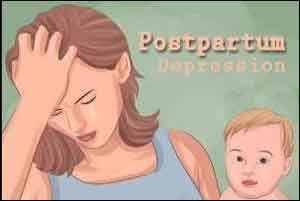 Refer women at risk of perinatal depression for counseling, suggests the new USPSTF draft recommendation.
Postpartum depression is a mood disorder that can affect women after childbirth. Mothers affected with it experience feelings of extreme sadness, anxiety, and exhaustion that may make it difficult for them to complete daily care activities for themselves or for others.
The public health burden of Postpartum depression is huge with ramifications for mothers, infants, and families. Certain groups and agencies have developed an educational intervention aimed at addressing the issue. This is a step towards better preparation of women for the often-unfamiliar though normal symptoms of the postpartum period.
The U.S. Preventive Services Task Force is advising clinicians to refer women at risk for perinatal depression to counseling in a draft recommendation statement. The Pregnant and postpartum women are in the target group.
The grade B recommendation applies to both pregnant women and those who have given birth in the past year. The group suggested providing counseling to women with a history of depression, current depressive symptoms that are below the diagnostic threshold, or socioeconomic risk factors like low income or being young or single.
Effective counseling interventions include cognitive behavioral therapy and interpersonal therapy.
The screening is an intervention which has a positive role by identifying potential triggers of depressive symptoms (e.g., heavy vaginal bleeding, infant colic. During the counseling it is explained that they are as normal, temporary aspects of the postpartum experience; specific suggestions for management also are provided.
For Further reference log on to https://www.uspreventiveservicestaskforce.org/Page/Document/draft-recommendation-statement/perinatal-depression-preventive-interventions