Reduced-duration antimicrobial treatment leads to less favorable outcomes in children with Acute Otitis Media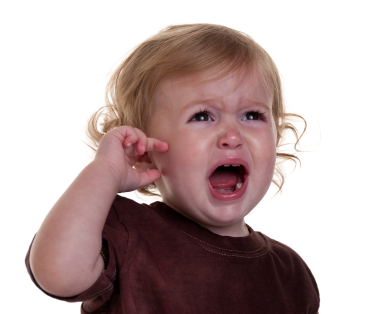 Limiting the duration of antimicrobial treatment constitutes a potential strategy to reduce the risk of antimicrobial resistance among children with acute otitis media, or does it?

Alejandro Hoberman et al published a study in
The New England Journal of Medicine
, December 22, 2016 to assess the outcome of shortened antimicrobial treatment for Acute Otitis Media in young children.
Acute otitis media, AOM is acute inflammation of the middle ear and may be caused by bacteria or viruses. A subtype of AOM is acute suppurative OM, characterised by the presence of pus in the middle ear. In around 5% the eardrum perforates. More than two thirds of children experience one or more attacks of AOM by the age of 3 and about half experience more than three episodes .The peak age of incidence is 6-15 months and decreases with age. It is less common at school age.
For the study 520 children, 6 to 23 months of age, with acute otitis media were administered amoxicillin–clavulanate either for a standard duration of 10 days or for a reduced duration of 5 days followed by placebo for 5 days. The researchers measured rates of clinical response (in a systematic fashion, on the basis of signs and symptomatic response), recurrence, and nasopharyngeal colonization, and analyzed episode outcomes using a noninferiority approach. Symptom scores ranged from 0 to 14, with higher numbers indicating more severe symptoms.
Children who were treated with amoxicillin–clavulanate for 5 days were more likely than those who were treated for 10 days to have clinical failure. The percentage of children whose symptom scores decreased more than 50% (indicating less severe symptoms) from baseline to the end of treatment was lower in the 5-day group than in the 10-day grou.
The researchers concluded that among children 6 to 23 months of age with acute otitis media, reduced-duration antimicrobial treatment resulted in less favorable outcomes than standard-duration treatment; in addition, neither the rate of adverse events nor the rate of emergence of antimicrobial resistance was lower with the shorter regimen.
You can read the entire article by clicking on the following link:
Source : The New England Journal of Medicine