Reduced dose of DOAC as effective as full dose in recurrent VTE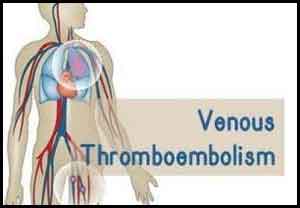 Reduced-dose of direct oral anticoagulants (DOACs) may be as effective as a full-dose treatment, for preventing recurrent venous thromboembolism (VTE) for an extended duration, according to a review published in the Journal of Thrombosis and Haemostasis.
Lakshman Vasanthamohan and his associates conducted a systematic review and meta‐analysis of trials comparing reduced dose DOACs with full dose DOACs and aspirin or placebo in the extended phase of VTE treatment.
Venous thromboembolism (VTE) is a condition in which a blood clot forms most often in the deep veins of the leg, groin or arm (known as deep vein thrombosis, DVT) and travels in the circulation, accumulating in the lungs (known as pulmonary embolism, PE)
A literature search of 1399 titles was screened, using the MEDLINE, EMBASE and CINAHL databases. Major outcomes analyzed included recurrent VTE as well as events of major and clinically relevant non-major bleeding.
The study found that reduced dose DOACs were as effective as full dose treatment for preventing recurrent VTE at one year and more effective than aspirin or placebo. Major or clinically relevant nonmajor bleeding events were similar between reduced dose DOACs and aspirin. Bleeding was less showed when reduced and full dose DOACs were compared.
The study concluded that extended duration treatment of VTE with reduced dose DOAC may be as efficacious as full dose treatment, with rates of major bleeding similar to treatment with aspirin or placebo.
For more reference log on to
https://doi.org/10.1111/jth.14156
Source : With inputs from the Journal of Thrombosis and Haemostasis