Recurrent Ischemic Stroke: Strategies for Prevention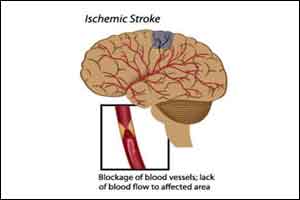 Recurrent ischemic stroke is a recognized medical and hospital phenomenon of much concern for general practitioners, family physicians, neurologists, and caregivers as well.Recurrent ischemic stroke and transient ischemic attack are common problems in primary care, with stroke survivors averaging 10 outpatient visits per year An important recent paper "Recurrent Ischemic Stroke: Strategies for Prevention", published in American Family Physician, October 1, 2017, addresses this.
A core finding of the paper shows that "Recurrent strokes make up almost 25% of the nearly 800,000 strokes that occur annually in the United States.Important and salient facts with respect to Recurrent Ischemic Stroke are:


Risk factors for ischemic stroke include hypertension, diabetes mellitus, hyperlipidemia, sleep apnea, and obesity.


Lifestyle modifications, including tobacco cessation, decreased alcohol use, and increased physical activity, are also important in the management of patients with a history of stroke or transient ischemic attack.


Antiplatelet therapy is recommended to reduce the risk of recurrent ischemic stroke. The selection of antiplatelet therapy should be based on timing, safety, effectiveness, cost, patient characteristics, and patient preference.


Aspirin is recommended as initial treatment to prevent recurrent ischemic stroke.


Clopidogrel is recommended as an alternative monotherapy and in patients allergic to aspirin.


The combination of clopidogrel and aspirin is not recommended for long-term use (more than two to three years) because of increased bleeding risk.


Aspirin/dipyridamole is at least as effective as aspirin alone, but it is not as well tolerated.


Warfarin should not be used for prevention of recurrent ischemic stroke.


Carotid endarterectomy is appropriate for select patients; carotid stenting was recently shown to be less effective and less safe than endarterectomy.


It becomes more important when the paper claims that stroke is the fifth-leading cause of death in the United States. The incidents of strokes cost revenue of a country dearly. According to the study, "The total cost of direct stroke-related medical care is projected to rise from $71.6 billion in 2012 to $184.1 billion by 2030. Out of the 795,000 strokes each year in the United States, 691,000 are ischemic, and 185,000 are recurrent events.
The American Heart Association (AHA) and the American Stroke Association (ASA) define a transient ischemic attack (TIA) as a transient episode of neurologic dysfunction caused by focal brain, spinal cord, or retinal ischemia without acute infarction. They define an ischemic stroke as brain, spinal cord, or retinal cell death due to ischemia based on neuropathology, neuroimaging, or clinical evidence of permanent injury."
Dr. Jayanta Bhattacharya
The author is a physician, graduated from the Calcutta Medical College, Calcutta and did Ph.D. in the history of medicine with special emphasis on encounters in anatomical knowledge at the level of epistemology. First international presentation of the paper is at the University of Oxford in 2002.
Research Associate of Indian National Science Academy. Awarded "Honorable Mention for an Outstanding Essay" by the Asian Society for the History of Medicine in 2006.
Served and serving as a peer reviewer of the Bulletin of the WHO, Social History of Medicine, Graduate Journal of Social Science (published by the London School of Economics), Indian Journal of History of Science, National Medical Journal and the Indian Journal of Medical Ethics.