Recreational use of marijuana may increase stroke risk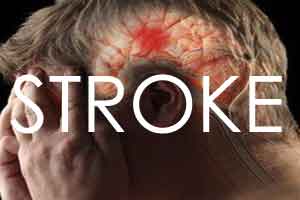 A new research presented at the 11th World Stroke Congress finds a link between recreational marijuana use with an increased stroke risk. The conference is being held in Montreal, Canada from October 17 - 20, 2018.
Marijuana is a psychoactive drug from the Cannabis plant mainly used for recreational or medical purposes. It is used by vaporizing, smoking, as an extract, or within the food. It has physical and mental effects such as creating a "high" or "stoned" feeling, heightened mood, an increase in appetite and a general change in perception.
The study looked at U.S. hospital statistics from 2010 to 2014. It examined a total of 2.3 million hospitalizations among people who used marijuana recreationally. Of these, 32,231, or 1.4 per cent, had a stroke including 19,452 with acute ischemic stroke (AIS).
Also Read: First marijuana derived drug to treat severe forms of epilepsy
The researchers found that the incidence of stroke has risen steadily among marijuana users even though its the overall rate remained constant over the same period.
Over the five years studied:


The rate of stroke of all types among marijuana users increased from 1.3 per cent to 1.5 per cent.


The rate of AIS increased from 0.7 per cent to 0.9 per cent.


During the same five-year period, its prevalence among all patients was stable.


The researchers concluded that marijuana "has a potential link to stroke owing to cerebrovascular effects of cannabinoids."These growing trends of stroke among marijuana users "warrant further prospective studies to evaluate the association between the two amidst legalization of recreational use."
Also Read:
AASM stops use of medical marijuana in Sleep Apnea
Stroke is a medical condition characterized by damage to the brain resulting from the interrupted blood supply.It is of two types


Ischemic caused by lack of blood flow; and


Hemorrhagic which occurs due to bleeding.


Source : With inputs from World Stroke Congress