Recommendations for wise Opioid Use-Canadian Guidelines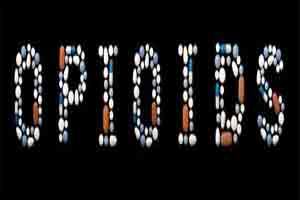 Choosing Wisely Canada has launched Opioid Wisely, a campaign that encourages thoughtful conversation between clinicians and patients to reduce harms associated with opioid prescribing. Under its auspices, 30 participating organizations representing doctors, dentists, pharmacists, nurse practitioners, other health professionals, as well as patients and their families have released 15 speciality-specific recommendations for when the use of opioids should not be first-line therapy.
The opioid crisis is having devastating consequences for individuals, families, and communities across Canada. It is a complex health and social issue, and there are no simple solutions. The Opioid Wisely campaign was initiated at the encouragement of the Pan-Canadian Collaborative on Education for Improved Opioid Prescribing.
Key Recommendations for Opioid Use are-
Family Medicine:


Don't continue opioid analgesia beyond the immediate postoperative period or other episode of acute, severe pain.


Don't initiate opioids long-term for chronic pain until there has been a trial of available non-pharmacological treatments and adequate trials of non-opioid medications.


Headache:


Don't prescribe opioid analgesics or combination analgesics containing opioids or barbiturates as first line therapy for the treatment of migraine.


Hospital Dentistry:


Don't use opioids for post-operative dental pain until optimized dose of NSAID/Acetaminophen has been used.


Hospital Pharmacy:


Don't initiate or escalate opioid doses for chronic non-cancer pain before optimizing non-opioid pharmacotherapy and non-pharmacologic therapy.


Inflammatory Bowel Disease:


Don't use opioids long-term to manage abdominal pain in inflammatory bowel disease (IBD).


Internal Medicine:


Don't initiate therapy with opioids for patients with chronic non-cancer pain unless non-opioid pharmacotherapy and other non-pharmacological options have been optimized.


Orthopaedics:


Don't prescribe opioids for management of osteoarthritis before optimizing the use of non-opioid approaches to pain management.


Obstetrics and Gynaecology:


Don't use meperidine for labour analgesia due to its long-acting active metabolites and negative effects on neonatal behaviours.


Occupational Medicine:


Don't prescribe opiates for the treatment of acute or chronic non-cancer pain without first assessing side effects, work status, and capacity to drive a motor vehicle.


Pharmacist:


Don't recommend the use of over-the-counter medications containing codeine for the management of acute or chronic pain. Counsel patients against their use and recommend safe alternatives.


Physical Medicine and Rehabilitation:


Don't order prescription drugs for pain without considering functional improvement.


Sport and Exercise Medicine:


Don't prescribe opiates as first line treatment for tendinopathies.


Spine:


Don't use an opioid analgesic medication as first-line treatment for acute, uncomplicated, mechanical, back-dominant pain.


Don't treat post-operative back pain with opioid analgesic medication unless it is functionally directed and strictly time limited.


Don't use opioid analgesic medication in the ongoing treatment of chronic, non-malignant back pain.