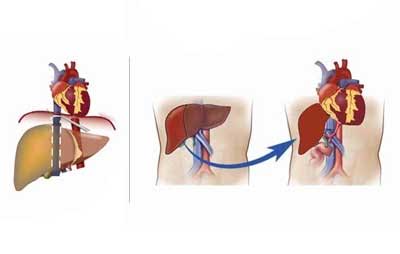 Portal hypertension in cirrhosis develops when there is increased hepatic vascular resistance to portal blood flow and is defined as a hepatic venous pressure gradient (HVPG) of > 5 mmHg. The origin of this increased hepatic vascular resistance is multifactorial, with mechanical distortion of normal sinusoid architecture that results from cirrhosis being an important factor.Dr.Ibrahim M et al. has written a review article on recent advances in management and treatment of variceal bleeding which appears in Gastroenterology.The authors have very vividly elucidated new developments in managing variceal bleeding in patients with cirrhosis.The researchers have summarized new diagnostic and prognostic tools available and new therapeutic options for variceal hemorrhage.
Highlights of variceal management  are as follows:
Clinically significant portal hypertension (CSPH), the main driver of prognosis in patients with cirrhosis (hepatic venous pressure gradient ≥10 mm Hg), typically manifests as ascites and gastroesophageal varices.
Transient elastography, such as Fibroscan, has been shown to accurately diagnose CSPH with 93% accuracy using a liver stiffness cutoff of 20 kPa.
Risk strata (low, medium, and high) for compensated cirrhosis have been proposed that reflect 1-year mortality rates of ≤1%, 1% to 20%, and ≥20%, respectively.
Short-term proton-pump inhibitor use might reduce banding ulcer size, but long-term use is not supported.
Intravenous prokinetic agent administered up to 2 hours before endoscopy is suggested to improve visibility and might help avoid repeat endoscopy.
During ligation, bands can be placed, first distally in a spiral pattern and no higher than 28 cm from incisors.\Self-expandable metallic stents appear to be useful for bleeding esophageal varices not controlled by pharmacological or standard endoscopic therapy.
Treatment with hemostatic powder after institution of medical therapy and before definitive endotherapy is currently under investigation.
Balloon-occluded retrograde transvenous obliteration is now an option for management of gastric varices; a recent meta-analysis shows technical and therapeutic success rates of 96% and 97%, respectively, but substantial recurrence of esophageal varices at 33%.
Endoscopic ultrasound-guided angiotherapy, providing real-time visualization that allows improved access and selective obliteration of bleeding varices, is under investigation.
Ibrahim M et al. New developments in managing variceal bleeding. Gastroenterology 2018 Feb 23; [e-pub]. (https://doi.org/10.1053/j.gastro.2018.02.023)