Reaching consensus-Dietary fat is good or bad?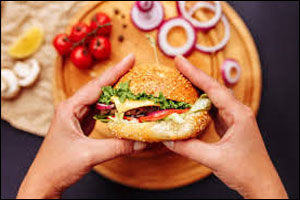 There are several questions that have cropped up about intake of fat lately like which is better, a low-fat/high-carbohydrate diet or a high-fat/low-carbohydrate diet -- or is it the type of fat that matters?
It has been held for decades that high intakes of fat cause obesity, diabetes, heart disease, and possibly cancer. Recently, evidence for the adverse metabolic effects of processed carbohydrate has led to a resurgence in interest in lower-carbohydrate and ketogenic diets with high-fat content.
The researchers from Harvard T.H. Chan School of Public Health, Boston Children's Hospital, and colleagues in a new paper have laid out the case for each position and came to a consensus and a future research agenda. The review has been published in Science magazine's special issue on nutrition.
"This is a model for how we can transcend the diet wars," said lead author David Ludwig, professor in the Department of Nutrition at Harvard Chan School and a physician at Boston Children's Hospital. "Our goal was to assemble a team with different areas of expertise and contrasting views, and to identify areas of agreement without glossing over differences."
The authors laid out the evidence for dietary guidelines for fat and carbohydrate consumption:
Current controversies.
1. Do diets with various carbohydrate-to-fat proportions affect body composition (ratio of fat to lean tissue) independently of energy intake? Do they affect energy expenditure independently of body weight?
2. Do ketogenic diets provide metabolic benefits beyond those of moderate carbohydrate restriction? Can they help with prevention or treatment of cardiometabolic disease?
3. What are the optimal amounts of specific fatty acids (saturated, monounsaturated, polyunsaturated) in the context of a very-low-carbohydrate diet?
4. What is the relative importance for cardiovascular disease of the amounts of LDL cholesterol, HDL cholesterol, and triglycerides in the blood, or of lipoprotein particle size, for persons on diets with distinct fat-to-carbohydrate ratios? Are other biomarkers of equivalent or greater importance?
5. What are the effects of dietary fat amount and quality across the lifespan on risk of neurodegenerative, pulmonary, and other diseases that have not been well studied?
6. What are the long-term efficacies of diets with different carbohydrate-to-fat proportions in chronic disease prevention and treatment under optimal intervention conditions (designed to maximize dietary compliance)?
7. What behavioral and environmental interventions can maximize long-term dietary compliance?
8. What individual genetic and phenotypic factors predict long-term beneficial outcomes on diets with various fat-to-carbohydrate compositions? Can this knowledge inform personalized nutrition, with translation to prevention and treatment?
9. How does variation in the carbohydrate-to-fat ratio and in sources of dietary fat affect the affordability andenvironmental sustainability of diets?
Points of consensus.
1. With a focus on nutrient quality, good health and low chronic disease risk can be achieved for many people on diets with a broad range of carbohydrate-to-fat ratios.
2. Replacement of saturated fat with naturally occurring unsaturated fats provides health benefits for the general population. Industrially produced trans fats are harmful and should be eliminated. The metabolism of saturated fat may differ on carbohydrate-restricted diets, an issue that requires study.
3. Replacement of highly processed carbohydrates (including refined grains, potato products, and free sugars) with unprocessed carbohydrates (nonstarchy vegetables, whole fruits, legumes, and whole or minimally processed grains) provides health benefits.
4. Biological factors appear to influence responses to diets of differing macronutrient composition. People with relatively normal insulin sensitivity and β cell function may do well on diets with a wide range of carbohydrate-to-fat ratios; those with insulin resistance, hypersecretion of insulin, or glucose intolerance may benefit from a lower-carbohydrate, higher-fat diet.
5. A ketogenic diet may confer particular metabolic benefits for some people with abnormal carbohydrate metabolism, a possibility that requires long-term study.
6. Well-formulated low-carbohydrate, high-fat diets do not require high intakes of protein or animal products. Reduced carbohydrate consumption can be achieved by substituting grains, starchy vegetables, and sugars with nonhydrogenated plant oils, nuts, seeds, avocado, and other high-fat plant foods.
7. There is a broad agreement regarding the fundamental components of a healthful diet that can serve to inform policy, clinical management, and individual dietary choice. Nonetheless, important questions relevant to the epidemics of diet-related chronic disease remain. Greater investment in nutrition research should assume a high priority.
Within their areas of disagreement, the authors identified a list of questions that they said can form the basis of a new nutrition research agenda, including:


Do diets with various carbohydrate-to-fat ratios affect body composition (ratio of fat to lean tissue) regardless of caloric intake?


Do ketogenic diets provide metabolic benefits beyond those of moderate carbohydrate restriction, and especially for diabetes?


What are the optimal amounts of specific types of fat (including saturated fat) in a very-low-carbohydrate diet?


Finding the answers to these questions, the researchers said, will ultimately lead to more effective nutrition recommendations.
Source : With inputs from Science�