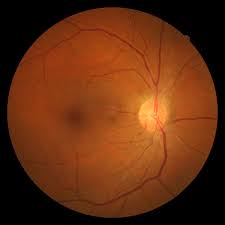 The Royal College of Ophthalmologists has released its latest guidelines for Screening and Management of Hydroxychloroquine Retinopathy. Retinopathy caused by hydroxychloroquine is very common and its prevalence in long-term use patients appears to be around 7.5% and depending on dose and duration of therapy can increase to 20-50% after 20 years of therapy. New data using modern retinal imaging techniques have revealed that the prevalence of hydroxychloroquine retinopathy at around 7.5% in patients taking the drug for more than 5 years, increasing to 20–50% after 20 years. The recommendations shall certainly prove helpful to those practitioners evaluating patients on chronic hydroxychloroquine treatment.
Man Features of recommendation are that
This executive summary provides key recommendations regarding screening and management of retinopathy due to long-term use of hydroxychloroquine and chloroquine.
The screening criteria and an algorithm for deciding the baseline tests to identify hydroxychloroquine retinopathy, the prevalence of which may be increasing due to its ubiquitous use has been sincerely considered.
Read Also: Phaco with intravitreal Bevacizumab effective for coexisting Diabetic Retinopathy
Salient Ponts of Recommendations are –
Hydroxychloroquine is a drug increasingly used in the treatment of systemic lupus erythematosus, rheumatoid arthritis, and other autoimmune disorders.
The use of hydroxychloroquine is increasing, with an estimated 11,000 new treatment initiations per year in England and Wales.
Modern retinal imaging techniques identify the prevalence of hydroxychloroquine retinopathy at around 7.5% in patients taking the drug for more than 5 years, increasing to 20% to 50% after 20 years.
These data suggest a large patient cohort with detectable pre-symptomatic hydroxychloroquine retinopathy in the United Kingdom who continue to take the medication.
The Royal College of Ophthalmologists now recommends annual assessment for patients who are taking hydroxychloroquine for more than 5 years.
They also recommend a safe dose as 5 mg/kg per day.
All prescribers should be aware of the good practice recommendation that a dose of less than 5 mg/kg per day will reduce the risk of hydroxychloroquine retinopathy, although no absolutely safe dose has been identified.
A useful aide memoir for these guidelines for hydroxychloroquine is the 5 × 5 rule: ideally, keep dosage <5 mg/kg/day and screen after five years of drug use.
A key point is that the doctor prescribing this medication is responsible for ensuring the patient can be adequately screened to avoid complications of the therapy.
As such, the onus is on those who prescribe hydroxychloroquine (including general practitioners who re-prescribe it on behalf of consultants) to ensure that the ophthalmic resources are available for screening for long-term complications in their locality.
For further reference log on to:
https://www.nature.com/articles/s41433-018-0136-x
The following two tabs change content below.
Dr. Kamal Kant Kohli
A Medical practitioner with a flair for writing medical articles, Dr Kamal Kant Kohli joined Medical Dialogues as an Editor-in-Chief for the Speciality Medical Dialogues. Before Joining Medical Dialogues, he has served as the Hony. Secretary of the Delhi Medical Association as well as the chairman of Anti-Quackery Committee in Delhi and worked with other Medical Councils of India. Email: drkohli@medicaldialogues.in. Contact no. 011-43720751
Latest posts by Dr. Kamal Kant Kohli (see all)