Rare case of sepsis by Ralstonia mannitolilytica: a report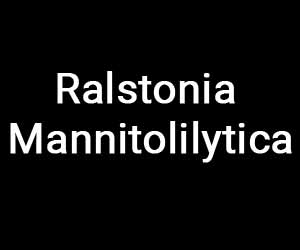 Dr Michael Owusu at the Department of Medical Diagnostics, Kwame Nkrumah University of Science and Technology, Kumasi, Ghana and colleagues have reported a rare case of sepsis by Ralstonia mannitolilytica. The case has appeared in the Journal of Medical Case Reports.
Ralstonia mannitolilytica is an emerging opportunistic pathogen that is associated with severe disease, including septic shock, meningitis, and renal transplant infections.It is from the nonfermenting gram-negative bacillus group that is present in both hospital and environmental settings
A 2-year-old Akan child was presented to a rural hospital in the Ashanti Region of Ghana with a 1-week history of fever that had been controlled with the use of acetaminophen syrup. On examination, the patient weighed 19.0 kg, was anicteric, and looked pale. Her heart rate was 132 beats per minute with normal heart sounds. The results of her respiratory and abdominal examinations were also normal. On the basis of clinical findings, provisional diagnoses of malaria and sepsis were made. Pending laboratory results, she was empirically treated with 650 mg of intravenous cefuroxime three times daily and 50 mg of intravenous artesunate at 4-hourly intervals.
Her full blood count investigation showed a hemoglobin concentration of 9.2 g/dl, total white blood cell count of 5.6 × 103 cells/μl, and platelet count of 81 × 109 cells/μl. The result of her malaria smear test was positive.
Urine and stool culture results were negative for any bacteria. The blood culture, however, yielded a nonfermenting gram-negative bacterium. The bacterium was processed for identification using the analytic profile index (API) (bioMérieux, Marcy-l'Étoile, France) specific to non-Enterobacteriaceae (API-20NE). This showed an Identification number (ID) of 0045477, which was consistent with R. pickettii. Further confirmation was achieved using the 16S ribosomal ribonucleic acid (rRNA) method described in our previous study. In summary, deoxyribonucleic acid (DNA) was extracted from a pure culture of the bacterium using the SpheroLyse extraction kit (Hain Lifesciense GmbH, Nehren, Germany). The 16S rDNA was amplified using primer pair 8F and 1492R, and the resulting sequence was checked using DECIPHER (version 2.2.0). On the basis of the BLASTN sequence similarity search against the NCBI 16S rRNA sequence database, the strain was found to be the strain type of R. mannitolilytica (1350/1360 = 99.3% sequence identity). The sequence has been deposited in the National Center for Biotechnology Information database.
Antimicrobial susceptibility testing of the isolate showed resistance to ampicillin and sensitivity to gentamicin, cefuroxime, ciprofloxacin, ceftriaxone, and cotrimoxazole. The patient's condition improved clinically upon treatment with cefuroxime.
Journal Information:
Journal of Medical Case Reports
For more details click on the link:
https://doi.org/10.1186/s13256-019-2235-0