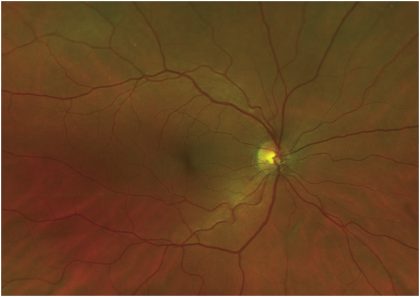 Chiropractic care realigns the bones in the spine and other body parts to treat headaches and joint pains. The complementary and alternative medicine is considered safe but some chiropractic adjustments can produce side effects as reported in the instant case.
According to history, a 59-year-old woman complained of patchy vision after receiving chiropractic intervention. She went for chiropractic treatment to relieve a problem with headaches. She reportedly developed a "tadpole-shaped" spot in her vision soon after having undergone high-velocity cervical spine manipulation. She presented to the ophthalmologist with the acute, painless constant appearance of 3 spots in her vision immediately after the high-velocity, low-amplitude technique.
On examination, Visual acuity was 20/20 OU with minimal refractive error, full extraocular movements, and no ptosis. Neurologic examination was unremarkable. Blood pressure was 123/79, and work-up was negative for diabetes or blood dyscrasia.But multiple unilateral preretinal haemorrhages with no retinal tears were observed. The preretinal hemorrhages were self-limited and resolved by 2 months later.
Courtesy American Journal of Ophthalmology
Chiropractor neck manipulation has previously been reported leading to complications related to the carotid artery and arterial plaques. This presents the first case of preretinal haemorrhage immediately following chiropractic neck manipulation. This suggests that chiropractor spinal adjustment can not only affect the carotid artery, but also could lead to preretinal hemorrhage.
Specialists found that chiropractic treatment can bring serious risks for cardiovascular health; it may damage important blood vessels. One of the most notable risks is cervical artery dissection, which can lead to stroke.
In 2014, the American Heart Association (AHA) issued a warning statement, calling for practitioners to be aware that cervical artery dissection could occur and to clearly inform their patients of the risks involved.
For further reference log on to :
https://doi.org/10.1016/j.ajoc.2018.04.017