Rare case of Osteogenesis imperfecta with pregnancy: a report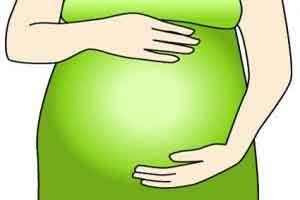 Dr Felix Chamunyonga at Department of Obstetrics and Gynecology, University of Zimbabwe, College of Health Sciences, Harare, Zimbabwe and colleagues have reported a rare case of Osteogenesis imperfecta with pregnancy.The case has appeared in the Journal of Medical Case Reports.
Osteogenesis imperfecta is a rare connective tissue disorder of varying phenotypic presentations. In pregnancies complicated by osteogenesis imperfecta, there is an increased risk to both the mother and fetus.
A 34-year-old African (Zimbabwean) woman in her first pregnancy presented to our institution at 22 weeks of gestation by referral from a local clinic with a diagnosis of OI. She was wheelchair-bound. Her medical history revealed several fractures as a neonate and in childhood, leading to a diagnosis of OI based on clinical presentation and examination. Confirmatory tests were not available in the public health sector. She has been in and out of the hospital since childhood because of these fractures, with various treatments having been received, including plaster of Paris casts and traction. She had a fracture of the right femur at the age of 12 years, which made her wheelchair-dependent. She can, however, stand with support and climb onto and off the wheelchair without assistance. She was abnormally short compared with her siblings and peers. She had normal pubertal development, and her menstrual cycle was very regular. Her sexual debut was at 28 years, and she has had one sexual partner. Her boyfriend, who was married and had five other children, contributed little to her welfare. She was a vendor receiving some financial support from her siblings. She took combined oral contraceptives for 4 years; however, she had stopped taking them because she thought she could not get pregnant. The result
of cervical cancer screening with visual inspection with acetic acid and cervicography did in 2016 was negative. She had no family history suggestive of OI. She is educated to form 4 (ordinary level). This current pregnancy, though unplanned, was booked at 18 weeks of gestation. The results of antenatal screening for human immunodeficiency virus and syphilis were negative.
On examination, she was of short stature, 120 cm in height, with a triangular face. Her sclera was white. She had poor dentition with greyish discolouration. She had short limbs, with the right lower limb shorter than the left, and deformities were noted on both thighs. She did not have scoliosis or kyphosis. Her chest was barrel-shaped with good air entry bilaterally. She had normal blood pressure and a normal cardiovascular system examination finding. Her abdominal examination revealed central obesity and a bulky uterus of 20-week-size gestation.
A multidisciplinary team was involved in her management. The team included obstetricians, a maternal-fetal medicine specialist, paediatricians, anaesthetists, a psychologist, and midwives. Ultrasound performed by a maternal-fetal medicine specialist showed a fetus with a bowed femur and short humerus. No fractures were noted. The fetal skull was easily deformable. No other malformations were noted. The conclusion was that the fetus had OI, nonsevere disease. Paediatricians counselled the patient about the fetal condition and the possibility of preterm delivery and its accompanying complications. With the limitations of the neonatal unit, the conclusion was an unfavourable prognosis for the neonatal outcome. The patient, however, was willing to continue with the pregnancy.
She was subsequently followed closely in the antenatal clinic, with a plan for pregnancy to continue to 37 weeks, with the possibility of early delivery if maternal respiratory compromise occurred. She had an uneventful antenatal period, with serial ultrasound showing satisfactory growth. She had an admission for a urinary tract infection at 29 weeks of gestation and was treated with oral antibiotics with complete resolution. Contraceptive counselling was provided, and she opted for tubal ligation, which was done at the time of cesarean section.
She ultimately delivered, by an elective transverse lower segment cesarean section at 37 weeks, a live female fetus with a birth weight of 2100 g. The operation was done with the patient under general anaesthesia, and smooth intubation was done with care so as not to cause a cervical spinal fracture. Bilateral tubal ligation was performed. Estimated blood loss at the time of delivery was 500 ml, and 10 IU of oxytocin was administered for delivery of the placenta. The patient was extubated after surgery and admitted to the high-dependency unit and monitored for 24 hours. The baby was admitted to the neonatal unit. She developed a chest infection, which was successfully treated with intravenous antibiotics. The mother was managed for a paralytic ileus on day 2 after surgery. She was discharged on day 7. She developed a superficial surgical site infection, which was managed with daily dressings and oral antibiotics on an outpatient basis. The child is currently seen in follow-up by her paediatrician for OI. She has blue sclera. She was noted to have healed fractures on the left radius and right femur at 6 weeks of age. Initial neonatal x-rays had not revealed any fractures. Bone deformities were also noted. She can now walk with support. The rest of her developmental milestones are normal. No other fractures have been reported since they were originally noted. The parents are not able to afford genetic tests.
Journal of Medical Case Reports
For more details click on the link:
https://doi.org/10.1186/s13256-019-2296-0
Source : Journal of Medical Case Reports