Rare case of metformin-associated lactic acidosis: a report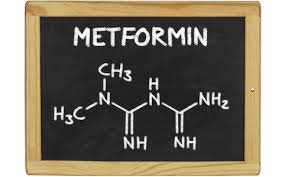 Dr Hiroki Kinoshita at the Department of Emergency Medicine, Kobe City Medical Center General Hospital, Minatojima-Minamimachi, Chuo-ku, Kobe, Hyogo, Japan and colleagues have reported a rare case of metformin-associated lactic acidosis.The case has appeared in the Journal of Medical Case Reports.
Metformin has been widely used as a first-line agent to treat type 2 diabetes mellitus. Lactic acidosis is a rare but serious adverse effect in patients treated with metformin. There is currently no specific treatment for metformin-associated lactic acidosis however continuous renal replacement therapy for the treatment of metformin-associated lactic acidosis has been documented in some case reports.
A 70-year-old Japanese woman with a history of type 2 diabetes mellitus presented to our emergency room with diarrhoea, nausea, and vomiting for 3 days. She also had a history of colon polyps, depression, and chronic kidney disease (CKD) stage G3a. She had been taking metformin 1000 mg/day for more than 3 years without changing the dosage. Her condition was normal until 3 days before her admission when she started to have repeated diarrhoea and vomiting. Her consciousness was deteriorating on the day of her admission. Her vital signs on arrival were as follows: blood pressure 71/56 mmHg, heart rate 85 beats per minute, temperature 35.7 °C, oxygen saturation 86% on room air and respiratory rate 24 breaths per minute with Glasgow Coma Scale E4V4M5. Her initial laboratory examination revealed severe kidney injury with blood urea nitrogen (BUN) of 67.5 mg/dL and creatinine of 10.17 mg/dL and she had metabolic acidosis with a high lactate level: pH 6.618, partial pressure of carbon dioxide in arterial blood (PaCO2) 17.3 mmHg, bicarbonate (HCO3−) 1.7 mmol/L, and lactate 18 mmol/L. Whole-body computed tomography showed maxillary sinusitis and a uterine fibroid, but no evidence of infection.
Although supportive measures, including intravenously administered fluids, sodium bicarbonate, vasopressors, and antibiotics, were initiated, severe acidemia and hemodynamic instability persisted. Tracheal intubation was performed and she was transferred to the intensive care unit where she received urgent CRRT (continuous hemodiafiltration with a dialysate rate of 5000 mL/hour). Her lactate level and pH value completely normalized within 72 hours and, thus, CRRT and vasopressors were stopped. She was extubated on day 6 and antibiotics were discontinued based on negative blood cultures on day 7. She left the intensive care unit on day 12 and was discharged on day 20. Her serum creatinine level before discharge was 1.11 mg/dL.
After discharge, she was treated as an out-patient with orally administered anti-diabetic drugs other than metformin and her serum creatinine level remained stable. Her metformin level before CRRT was 77.5 mg/L (therapeutic range 0.5–2 mg/L). Metformin concentrations were measured by high-performance liquid chromatography-tandem mass spectrometry using an Agilent 1260 Infinity HPLC system (Agilent Technologies, Santa Clara, CA, USA) with an InertSustainSwift™ C18 column (2.1 × 50 mm, 2.0 μm; GL Sciences Inc., Tokyo, Japan) and QTRAP® 4500 mass spectrometer (AB Sciex, Framingham, MA, USA) using isocratic elution of 10 mM ammonium acetate and acetonitrile at a ratio of 80:20 (v/v). The linearity of the calibration curve was between 6.25 and 100 mg/L with a determination coefficient of 0.999.
Journal of Medical Case Reports
For more details click on the link:
https://doi.org/10.1186/s13256-019-2311-5
Source : Journal of Medical Case Reports