Rare case of Levothyroxine-induced liver injury: a report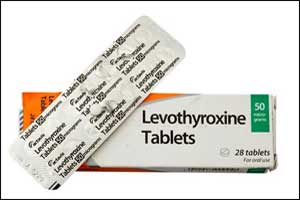 Dr Abbas F. Hlaihel at ThiQar Medical School, Nasiriyyah, Iraq and colleagues have reported a rare case of Levothyroxine-induced liver injury. The case has appeared in the Journal of Medical Case Reports.
Levothyroxine is synthetic thyroxine and is the treatment of choice for hypothyroidism. It is a prohormone with minimal intrinsic activity. It is titrated, and usually, it is extremely well tolerated in the vast majority of patients but in the instant case a self-limiting levothyroxine-induced liver injury, a rare adverse effect of this drug has been reported.
The authors have reported a case of a 34-year-old Mediterranean woman living in a rural area in Thi-Qar Province in southern Iraq. She presented to our hospital with upper abdominal pain, anorexia, and nausea. She also had a 1-week history of low-grade fever and fatigue. She had no other symptoms upon general systematic inquiry; in particular, she had no history of gastrointestinal symptoms, no joint pain symptoms, and no photosensitivity or history of abortions. She had a regular menstrual cycle. Two weeks prior to her presentation, she underwent a thyroidectomy for a suspicious thyroid nodule. The histology of the nodule was confirmed as benign. She was not exposed to halothane during general anesthesia. She had been commenced on 50 μg of levothyroxine 10 days prior to this presentation.
She had no other past medical history of note and had received no previous prescribed medication. In particular, she had no history of blood transfusion, liver disease, or alcohol consumption. She did not report a family history of liver disease. She had never smoked, and she lived with her husband and young children at home. She was a stay-at-home mother and held no other occupation. On examination, she had normal vital signs: Her pulse rate was regular at 68 beats per minute with normal volume, respiratory rate was 10 breaths per minute, the temperature was 36.8 °C, and blood pressure was 108/63 mmHg. Pulse oximetry revealed saturation of 96% on room air at rest. Her physical examination did not reveal any jaundice, and she had no stigmata of chronic liver disease. Examination of her cardiorespiratory systems revealed pure heart sounds with no murmur, and her respiratory auscultation revealed vesicular breath sounds and central trachea with no localizing signs or added sounds. A complete neurological examination confirmed a normal Mini Mental State Examination score, and she was oriented to time, place, and person. Her cranial nerves were intact, and the tone, power, reflexes, and sensory examination of the upper and lower limbs were symmetrically normal. Investigations confirmed acute hepatitis with raised urinary bilirubin, raised serum bilirubin 1.4 mg/dl, alanine aminotransferase (ALT) 549 U/L, aspartate aminotransferase (AST) 372 U/L, and alkaline phosphatase (AP) 338 U/L (see Table 1). A gamma-glutamyl transferase measurement was not available at the time of presentation. The result of the patient's abdominal ultrasonography was normal.
She had a negative virology screen (anti-hepatitis A virus antibody immunoglobulin M [IgM]-negative, hepatitis B surface antigen-negative, anti-hepatitis C virus-negative, anti-hepatitis E virus IgM-negative, anti-cytomegalovirus IgM-negative). Results of an autoantibody screen, including antinuclear antibody, anti-smooth muscle antibody, and anti-liver kidney microsome type 1 antibody, were negative. Serum ceruloplasmin was normal at 46 g/dl. We suspected levothyroxine-induced acute hepatitis and asked the patient to discontinue her medication. No baseline liver tests were available before the introduction of levothyroxine. Within 1 week, the patient had a dramatic response clinically. Biochemically, her liver enzymes (ALT, AST, and AP) and serum bilirubin normalized. The patient consulted another clinician privately, who attempted low-dose rechallenge with levothyroxine, and this led to recurrence of her liver enzyme derangement, which again subsequently subsided upon withdrawal of the drug. The patient's hypothyroidism was treated with triiodothyronine 35 μg/day with subsequent clinical and biochemical improvement, and no evidence of recurrence of liver enzyme derangement was observed.
The patient was treated by the cessation of the levothyroxine, which led to normalization of her liver enzymes. Her hypothyroidism was treated with triiodothyronine instead. The patient's clinical progress and her thyroid and liver function tests were kept under surveillance over the next 6 months. Her thyroid function responded favourably to the introduction of triiodothyronine, and her liver enzymes completely normalized within 4 weeks after discontinuation of levothyroxine and remained normal until her 6-month follow-up appointment.
For more details click on the link:
https://doi.org/10.1186/s13256-019-2244-z
Source : Journal of Medical Case Reports