Rare Case of INH, Rifampicin induced seizures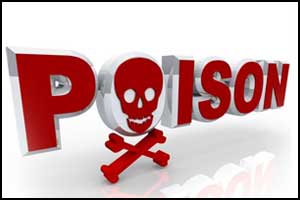 A rare and unique case was reported in the Journal of Indian Association of Clinical Medicine(JACM) which showcased Isoniazid and Rifampicin seizures an suicidal tendency.
The case describes a 25-year-old female who attempted suicide by consuming 12 tablets of (isoniazid 300/rifampicin 600) from blister packs of DOTS ATT regimen and presented to the emergency department with generalized tonic-clonic seizures (GTCS).
Isoniazid (INH) and Rifampicin are considered first-line agents for the treatment of TB. These drugs are well absorbed after oral administration, with peak serum levels at 2 - 4 hours and nearly complete elimination within 24 hours.
The girl was presented to the emergency department in an unconscious state. On detailed history, the patient had some familial problems and, as a result of a misunderstanding with her husband, she had abstained from food for the last one day. Then subsequently, on the next day in a fit of anger, she consumed 12 tablets of isoniazid (300 mg) and rifampicin (600 mg) which her husband was taking, in an attempted bid of suicide.
The ingestion of the drugs was followed by 2 episodes of vomiting, following which she developed 3 episodes of GTCS (Generalised Tonic-Clonic Seizure) and loss of consciousness. She was brought to the emergency department within a one-and-half hour of ingestion of the drug, where she again developed an episode of GTCS.
There was no history of fever, headache, trauma, or seizures in the past. On examination: BP 110/80 mmHg, PR -100/min, RR - 22/min, acidotic breathing, afebrile, hydration adequate. No focal neurological deficit was found. No signs of meningeal irritation were found. On respiratory system examination, bilateral coarse crepitations were heard in the infra-axillary regions. Per abdominal and cardiovascular examinations were normal.
Investigations sent were complete blood count, liver function test, arterial blood gas, and coagulation profile.
The patient was admitted and intravenous access was secured. Inj phenobarbitone was given to cease the seizure activity in a dose of 15 mg/kg IV loading dose, infused at 30 mg/min. Gastric lavage was done and orange-red colored fluid was aspirated.
Injection pyridoxine 3.6 gm in one pint of 5% DNS was infused in 30 minutes. Intravenous antibiotics were given as the patient had developed aspiration pneumonitis, which was evident by coarse crepitation in infra-axillary areas. Metabolic acidosis and serum electrolytes were corrected. Symptomatic treatment for drug-induced hepatitis was given. Though the patient did not have the second episode of seizure in the hospital, she had not regained consciousness. Concomitant fulminant hepatic failure was managed by giving inj vitamin K for correction of deranged coagulation profile, lactulose via Ryles tube, tablet rifaximin 550 mg as a gut sterilizer. Injectable methylcobalamin was continued. The patient regained consciousness after 2 days of admission.
All the other lab parameters were also within normal limits and vitals were stable. The patient was discharged after a psychiatry opinion on oral pyridoxine (tab pyridoxine 40 mg OD). Follow-up in the outpatient department showed that she had no repeat episodes of seizure/loss of consciousness.
"In our case, it was postulated that the elevated liver enzymes, deranged coagulation profile and fulminant hepatitis were all a result of acute rifampicin intoxication and the seizures were a result of INH intoxication, "write the authors.
For full information log on
http://www.jiacm.in/journals/2018/april_june_2018/Journal%2070%20Page%20139-140%20Case%20Report.pdf