Rare case of infectious keratitis due to Roseomonas gilardii: a report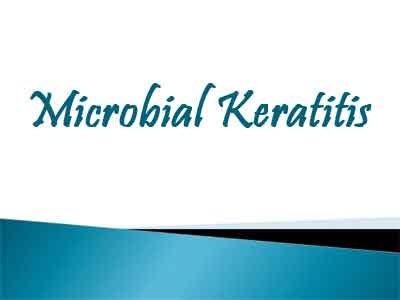 Dr Malheiro at Department of Ophthalmology, Hospital de Santo António, Centro Hospitalar Universitário do Porto, Porto, Portugal and colleagues have reported a rare case of Infectious Keratitis due to Roseomonas gilardii. The case has appeared in the Medical Case Reports.
Infectious keratitis is a common ocular pathology and can be caused by a great variety of microorganisms. It is an important cause of blindness worldwide. However, keratitis due to Roseomonas species is an extremely uncommon condition with only two previously reported cases in the literature.
According to history a 70-year-old diabetic man visited the ophthalmological emergency service of our center with complaints of photosensitivity, pain and blurred vision in the left eye for 4 weeks. By this time, the patient had already been consulted by an ophthalmologist and was under treatment with moxifloxacin 0.5%, clotrimazole 1%, prednisolone acetate 1% and oral valacyclovir hydrochloride 1g two times a day for 2 weeks. There was no history of trauma, previous ocular surgery or contact lens wearing and, furthermore, past ophthalmological history was unremarkable. On examination, the best corrected visual acuity in the right eye was 20/20 and in the left eye 20/100. Examination of the right eye was unremarkable. The left eye presented with ciliary injection, mild flare and a paracentral inferior area of corneal thinning and infiltrate with 4 mm × 2.5 mm. No hypopyon was registered in Figures 1 and 2 show the bio-microscopy of the left eye.
His fundus details were unclear but B-scan echography revealed no vitreous echoes or retinal detachment. At this time, the patient stopped topical prednisolone and oral valacyclovir hydrochloride and continued the remaining medication previously ongoing. Corneal scrapings were sent for bacterial, fungal, viral and acanthamoeba culture.
Five days later, the cultures showed growth of a gram negative bacillus, that could not be identified at that time, and were negative for fungal and acanthamoeba. Attending to these early results, the patient stopped clotrimazole 1% and was empirically treated with topical moxifloxacin 0.5% and tobramycin 0.3% every two hours. After three days, the culture was positive for a gram-negative bacillus, producing pink-pigmented raised colonies that were identified as Roseomonas gilardii .
On day eleven, the patient reported subjectively better visual acuity in the left eye, less photosensitivity and no ocular pain. Slit-lamp examination of the left eye Figure 3 revealed no flare, no corneal infiltrate and a decrease in the size of the corneal ulcer, however an important area of corneal thinning with peripheral corneal neovascularization. At this time, the patient remained under monitoring only with preservative-free, lubricant eye drops, 5 times per day.
Four months later, visual acuity in the right eye was 20/20 with -0.50 diopters of astigmatism and of 20/25 in the left eye without correction. Biomicroscopy registered a corneal scar in the area of the previous ulcer with corneal stromal thinning and circumscribed corneal neovascularization in the left eye Figure 4. Intraocular pressure was 12 mmHg and fundoscopy was normal, bilaterally. The patient was asymptomatic and pleased with the recovery of the visual acuity in the left eye and was kept under treatment with lubricant eye drops.