Rare case of death from hepatitis A linked to pomegranate seeds recall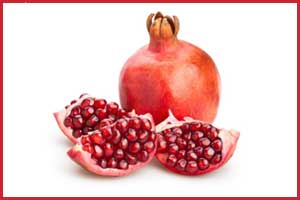 In a rare and tragic case, a 64-year-old woman in Australia died after contracting hepatitis A linked to the recalled product frozen pomegranate seeds. The instance comes after an initial recall of 180-gram bags of Creative Gourmet frozen pomegranate seeds by health officials in Australia. For the same, a warning was issued to the people that the product was linked to an outbreak of hepatitis A in New South Wales.
Creative Gourmet is an Australia-based company that distributes frozen fruits to restaurants and supermarkets across Australia. The implicated seeds come from pomegranates grown in Egypt, according to the company's website.
Hepatitis A is a viral infection of the liver that spreads through consumption of drinks or foods contaminated with fecal matter. The infection is usually mild and goes away in few weeks, but can be more serious in people with the chronic liver disease and older adults. Its symptoms include yellowing of the skin, vomiting, nausea, fever, pale stool and dark urine. Signs of infection can take 15 to 50 days to develop.
This is a rare and tragic case and I offer my sincere condolences to the woman's family," South Australia Chief Medical Officer Paddy Phillips said in a news release.
"The majority of people infected with hepatitis A recover fully and the woman's death is the only death linked to this recalled product nationally to date," he added.
There have been at least 24 cases of hepatitis A in Australia linked to the pomegranate seeds, according to the statement.
"While we expect most people would have disposed of the recalled product, we urge everyone to double-check freezers and remove any affected products," Phillips said.
"The incubation period for hepatitis A is generally 15-50 days, so we don't anticipate further cases because the product was recalled two months ago," he said.
According to Australia's Department of Health, In Australia, there are normally 300 to 500 cases of hepatitis A reported every year. Less than 1% typically result in death.
There is no specific treatment for hepatitis A, as the illness normally resolves on its own. Vaccinations are available in some countries, including Australia, and are recommended for people traveling to endemic areas, child day care and preschool personnel, health care workers, sewage workers, injection drug users and patients with the chronic liver disease, according to the organization Hepatitis Australia.
People who develop symptoms after eating Creative Gourmet frozen pomegranate seeds should contact their doctor as soon as possible, according to the statement.
Source : press release