Rare case of Chorea associated with Polycythemia- A report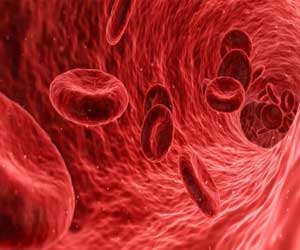 The authors Vânia Rodrigues at Internal Medicine Department, Centro Hospitalar de Leiria, Leiria, Portugal and colleagues have reported a rare case of Chorea associated with polycythemia vera. The case has been published in the European Journal of Case Reports in Internal Medicine.
Chorea is a movement disorder usually due to vascular, hereditary, metabolic or drug-induced causes, and has rarely been reported in association with polycythemia vera (PV). Polycythemic chorea is an uncommon clinical entity that occurs more often in elderly women. PV is a treatable cause of chorea and must be considered during the diagnostic approach.
According to hystory, a75-year-old woman with history of reactive depression, hypertension and myelodysplastic syndrome under investigation at the haematology outpatient clinic. The patient was admitted in the emergency department with a 3-month history of generalized pruritus and involuntary movements of the mouth and face with subsequent involvement of the trunk and limbs. She also referred a weight loss of 16 kg over the previous 6 months but denied memory loss, changes in behaviour or other symptoms. The involuntary movements had been present at the last haematology appointment but had not been investigated. The patient had no prior history of stroke, peripheral vascular disease or autoimmune disease and was not being treated with neuroleptics or other chorea-inducing drugs. Her family history was remarkable for an undefined psychiatric disease that affected her father and brother.
On physical examination, the patient was normotensive and presented erythrosis of the hands and grating injuries in the trunk. Neurological examination revealed choreic movements affecting the mouth, face and four limbs (particularly exuberant in the right lower limb), mild rigidity of the limbs and deep tendon reflexes of normal intensity and symmetrical. The remainder of the neurological examination was unremarkable. The patient was admitted to the neurology ward for further investigation and risperidone was started, with slight improvement of chorea.

It was found that the patient had the haematological attributes of PV and a positive mutation in the janus kinase 2 (JAK2) gene and was therefore treated with hydroxyurea which led to a marked reduction in the chorea and improvement in haematological parameters.

Key takeaways:-


Various aetiologies of chorea must be considered in the elderly.


The present case illustrates the importance of considering PV in the differential diagnosis, since its treatment leads to chorea resolution, thus avoiding serious complications.


For more details click on the link:
Doi: 10.12890/2019_001039