Rare case of Candida pericarditis in an immunocompetent adult: a report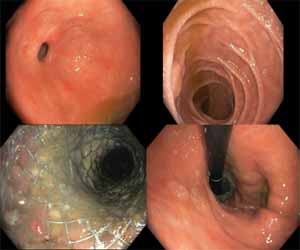 Dr Anthony Matta at Faculty of Medicine, Holy Spirit University of Kaslik, Kaslik, Lebanon and colleagues have reported a rare case of The case has appeared in the American Journal of Case Reports.
Candida albicans is the principal human fungal opportunistic organism commonly detected in the gastrointestinal and genitourinary systems. Five species of candida (Glabrata, Tropicalis, Albicans, Parapsilosis, and Kruzei) are responsible for most cases of invasive candidiasis or candidemia, which is a growing public health concern due to the increasing complexity of patients, leading to a high fatality rate.
According to history, an obese 43-year-old, immunocompetent male presents to the emergency department after developing chest pain less than 24 hours previously. Over the past 12 years, he says, he had been admitted to the hospital many times after intentional drug intoxication. He says he is schizophrenic and suffering from depression, both of which were diagnosed some time ago. The patient was a smoker (with a 25-pack-year history of smoking) and a chronic alcoholic. He admits to drinking about 5 litres of beer every day.
His Transthoracic echocardiography revealed abundant circumferential pericardial effusion of 20-mm thickness, normal left ventricular ejection fraction, and pre-tamponade signs. An electrocardiogram revealed sinus tachycardia at 103, with diffuse upward ST-segment elevation in most leads. Clinicians also request an enhanced CT scan of the thorax, abdomen, and pelvis. Findings of the CT include significant pericardial effusion with abnormal enhancement of the pericardium and few pockets of air within the effusion and bilateral small pleural effusion.
Abnormal dilatation of the portion of the esophagus behind the heart suggested a pre-existing fistula. Two sets of blood cultures and urine culture, immunological tests, syphilis, and HIV serologies are drawn. Given the CT evidence of a previous oesophagal fistula, the patient was diagnosed with infectious pericarditis with pre-tamponade status.
Pericardiocentesis was performed and 400 ccs of pericardial fluid and 50 ccs of pleural fluid are drained and sent for culture. Results of all serologies and cultures come back negative with one exception: the pericardial fluid showed evidence of Candida.
An anti-fungigram revealed Candida albicans sensitive to fluconazole and caspofungin. The patient was started on fluconazole 800 mg/day as a loading dose, then 400 mg/day for 2-3 weeks, as recommended for the treatment of invasive candidiasis.
The patient received treatment with fluconazole for 3 weeks and was reassessed. A cardiac MRI shows a residual circumferential pericardial effusion with 8 mm thickness, without compressive signs, and normal myocardium. Later, follow-up endoscopy of the upper-GI tract confirms that the patient had an esophageal fistula. This is repaired with an endoluminal prosthesis.
According to authors it is the first incident of Candida pericarditis in a young, immunocompetent adult without a history of thoracic surgery. Despite its rarity, they write, fungal pericarditis does occur and can be associated with high rates of mortality and morbidity.