Rare case of boy with Adrenal Adenoma presenting as Ventricular Tachycardia: a report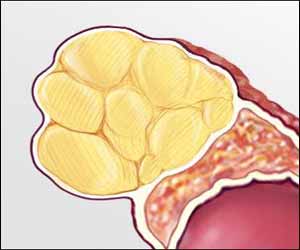 Dr S Anuradha at Department of Medicine, Maulana Azad Medical College, New Delhi, India. and colleagues have reported a rare case of Adrenal Adenoma Presenting as Ventricular Tachycardia. The case has appeared in the Journal of Case Reports.
Primary hyperaldosteronism caused by adrenal adenoma is predominantly a disease of adults. In children, the clinical syndrome of hyperaldosteronism, hypertension, and hyporeninemia has rarely been attributed to a solitary adrenal adenoma (Conn syndrome).
According to history, a 13-year-old adolescent male presented to the medical emergency in an unconscious state after a sudden collapse at home. On examination, his peripheral pulses were absent and blood pressure was non-recordable. The cardiac examination was unremarkable. An electrocardiogram showed wide complex polymorphic ventricular tachycardia. The patient was resuscitated using standard ACLS protocols and was shifted to the Intensive Care Unit. An arterial blood gas analysis and serum electrolytes were obtained which revealed metabolic alkalosis and severe hypokalemia (serum potassium 2.1 meq/L). After initial resuscitation, a thorough history was taken and a detailed examination performed. There was a history of intermittent pain in bilateral lower limbs along with polyuria and polydipsia for last one year. Physical examination was unremarkable. Sinus rhythm was achieved and maintained and managed for hypokalemia was instituted.
During the patient's stay in the hospital, his blood pressure was elevated on multiple recordings (140/90 mm Hg). He had persistent hypokalemia (serum potassium 2.1-2.3 meq/L) and metabolic alkalosis which was refractory to conservative corrective measures. The patient was started on mineralocorticoid antagonists, tablet spironolactone, in view of hypertension associated with hypokalemia and he was investigated for the cause. An ultrasound of the abdomen revealed a heteroechoic mass lesion in the upper pole of the left kidney (4.5×3.8 cm) suggestive of an adrenal mass. The kidneys were of normal size and echogenicity. Renal artery Doppler was performed and the renovascular causes of hypertension were ruled out. The rest of the biochemical parameters were normal: serum creatinine 0.7 mg/dL, blood urea 28 mg/dL, blood sugar 104 mg/dL, serum sodium 137 meq/L, serum calcium 9.6 mg/dL, TSH 3.7 mIU/L. A contrast-enhanced CT scan of the abdomen demonstrated a well-defined, marginated enhancing soft tissue lesion involving the left adrenal gland of size 4.5×3.9 cm. The lesion showed a delayed washout suggestive of a benign adrenal adenoma. An MRI abdomen confirmed a lesion 3.9×4.2×3.8 cm in the left adrenal gland which appeared hypointense on T1W, hyperintense on T2W images and showed signal drop on opposed phase imaging likely to represent functional adrenal adenoma. A serum aldosterone level could not be done as it was not available.
In view of the functional adrenal adenoma, the patient underwent laparoscopic adrenalectomy and the adenoma was removed. The biopsy of the tumour was suggestive of an adrenal cortical adenoma with no areas of necrosis. One week after surgery, spironolactone was stopped and the blood pressure and hypokalemia normalized. A final diagnosis of adrenal adenoma with primary hyperaldosteronism leading to hypokalemia induced ventricular tachycardia was made.
For further reference log on to: http://dx.doi.org/10.17659/01.2019.0038
Source : Journal of Case Reports