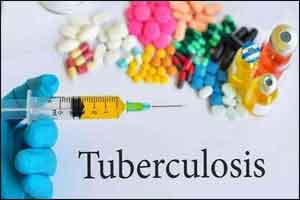 Clinicians and TB programmes should consider using Xpert® MTB/RIF (Xpert) for the diagnosis of extrapulmonary tuberculosis based on clinical judgment, tuberculosis prevalence, and availability of resources reports a new Cochrane Review.
The site of nearly 20%  active tuberculosis (TB), is outside of the lungs (extrapulmonary TB). Some forms of extrapulmonary tuberculosis, such as TB meningitis, are extremely dangerous, where a rapid diagnosis can make all the difference to a patient.
Xpert is a relatively new, automated, rapid test that detects tuberculosis and rifampicin resistance at the same time. Rifampicin is an important drug for treating people with tuberculosis.
Kohli M and his associates reviewed the evidence to find out how accurate Xpert® MTB/RIF (Xpert) is for diagnosing extrapulmonary TB and drug resistance.
"Patients should have access to the best TB tests available. Since 2013, the WHO has recommended Xpert for the diagnosis of active TB and simultaneous detection of rifampicin resistance in sputum and several extrapulmonary specimen types. This Cochrane Review was an opportunity to update the field with an up-to-date review, to include additional forms of extrapulmonary TB, and to apply improved statistical methods acknowledging no perfect reference test is available for extrapulmonary TB, said Dr. Karen Steingart the review's Senior Author.
Read Also:Rifampin Effective for Latent Tuberculosis in Children-NEJM
The review included 66 studies with a total of 16,213 specimens. Its aim was determining accuracy for eight common forms of extrapulmonary TB: TB meningitis and pleural, lymph node, bone or joint, genitourinary, peritoneal, pericardial, and disseminated tuberculosis.
The investigators found that Xpert sensitivity differed depending on the type of extrapulmonary specimen used for diagnosis, for example, lower in pleural fluid and higher in cerebrospinal fluid and bone and joint fluid. In most specimens, the test was specific and rarely gave a positive result for people without TB. Also, the test was accurate for detection of rifampicin resistance.
The authors concluded that that use of Xpert can help clinicians 'rule in' a rapid diagnosis of TB meningitis if the test is positive, but they should stick with their clinical judgment as a negative test can be a 'false-negative' and thus not a reason to withhold treatment. In people thought to have extrapulmonary TB, Xpert may be helpful in confirming the diagnosis.
For reference log on to
https://www.cochrane.org/CD012768/INFECTN_xpertr-mtbrif-test-diagnosing-extrapulmonary-tuberculosis-and-rifampicin-resistance