Ramelteon decreases Delirium and duration of ICU Stay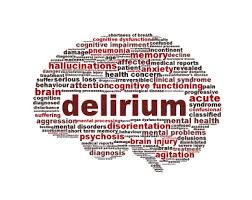 Ramelteon may tend to decrease the duration of ICU stay as well as causes a significant decrease in the occurrence rate and duration of delirium, according to the results of a trial published in the journal Critical Care Medicine.
Delirium is undesirable, but frequently encountered manifestation in ICU patients, and is known to be associated with worse outcomes, including longer ICU stay, higher mortality rate, longer time on the ventilator, and higher ICU and hospital costs.
.Nishikimi, Mitsuaki et al. conducted a study to examine whether prophylactic administration of ramelteon, a selective melatonin receptor agonist, is effective for shortening the duration of ICU stays in critically ill patients.
The trial was a single-center, triple-blinded, randomized placebo-controlled and conducted at ICU of a hospital. Eligibility criteria included ICU patients who could take medicines orally or through a nasogastric tube during the first 48 hours of admission. The intervention group received ramelteon (8 mg/d), and the control group received placebo (1 g/d of lactose powder) at 20:00 hours every day until discharge from the ICU.
A total of 88 subjects were randomized to the ramelteon group (45 subjects) or the placebo group (43 subjects). The primary endpoint of the study was the duration of ICU stay and the secondary endpoints of the study were the occurrence rate and duration of delirium in the patients during their ICU stay and the clinical status at discharge.
Read Also:
Managing ICU Delirium: Key Evidence Based Strategies
The study found that
:


There was a trend toward a decrease in the duration of ICU stay (4.56 d) in the ramelteon group compared with the placebo group (5.86 d).


The ramelteon group had statistically significantly fewer awakenings per night and a higher proportion of nights without awakenings as compared to the placebo group,


The study concluded that Ramelteon administration was associated with a tendency toward a decreased duration of ICU stay, as well as a significant decrease in the occurrence rate and duration of delirium in patients admitted to the ICU.
For reference log on to