Quitting smoking beneficial for blood sugar control in diabetes patients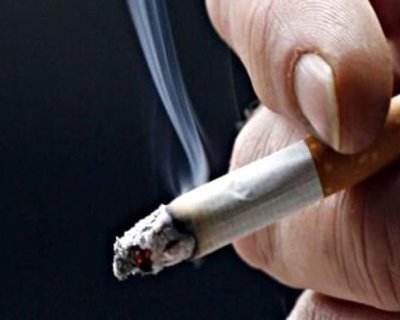 Smoking cessation may lead to a better blood sugar control and prevent complications in patients with diabetes, finds a study.
Smoking is associated with an increased risk of microvascular complications and poor blood sugar levels in patients with type 1 diabetes -- is the gist of a recent study. So, smoking cessation could have a beneficial impact on reducing diabetic complications. The study, published in the journal PLOS One demonstrates that former smokers through quitting smoking can achieve similar glycemic control to never smokers and reduce their risk of complications.
"Increased levels of blood sugar, caused by smoking accounts for smoking-related complications. Smoking by T1D patients is linked to worse metabolic control increasing the risk for developing complications. Our study highlights the importance of smoking as a major modifiable risk factor in the development of microvascular complications in T1D and reinforces the importance of smoking cessation," write the authors.
Barbara H. Braffett, George Washington University, Rockville, Maryland, USA, and colleagues conducted the study to assess the acute and long-term associations of smoking on glycemic control and diabetes-related complications using data from a well-characterized multicenter cohort of subjects with type 1 diabetes enrolled in the DCCT (Diabetes Control and Complications Trial) carries out from 1983–1993.
The DCCT recorded self-reported smoking behaviors, glycemic exposure based on HbA1c, and complications status. Generalized linear mixed models were used to assess whether time-dependent measurements of smoking predict HbA1c levels. Cox proportional hazard models were used to assess time-dependent smoking exposures as predictors of retinopathy and nephropathy.
Also Read: Weight gain after quitting smoking linked to diabetes: NEJM
Key findings of the study include:


During a mean of 6.5 years of follow-up, current smokers had consistently higher HbA1c values and were at a higher risk of retinopathy and nephropathy compared with former and never smokers.


These risk differences were attenuated after adjusting for HbA1c suggesting that the negative association of smoking on glycemic control is partially responsible for the adverse association of smoking on the risk of complications in type 1 diabetes.


Current smokers had a 43% increased risk of retinopathy and a 36% increased risk of nephropathy compared with never smokers.


The significant associations between smoking and complications were attenuated by the effects of HbA1c. When comparing the risk of complications between current smokers and never smokers, the percent of the total effect that was mediated by HbA1c was 54% for retinopathy and 39% for nephropathy.


Also Read: Smoking linked with higher risk of type 2 diabetes
"The results of this study should be used to encourage individuals with type 1 diabetes to avoid smoking or to quit as soon as possible," concluded the authors.
For further reference follow the link:
https://doi.org/10.1371/journal.pone.0210367
Source : With inputs from PLOS One