Quinolone-Induced Painful Peripheral Neuropathy: A Case Report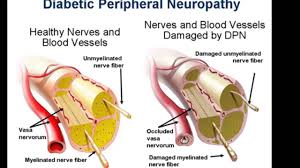 Published in the Journal of Investigative Medicine High Impact Case Reports, the authors present a case of a 20-year-old male with diabetes mellitus type 1, who developed severe painful peripheral neuropathy while on the second of a 10-day course with levofloxacin for the treatment of epididymitis.

The intensity of the pain rapidly reached scores of 10/10 in a numeric scale 0/10, and the patient was transferred to an inpatient pain unit where he was treated aggressively with minimal improvement.

A skin biopsy revealed small fiber neuropathy. Then the patient was treated with intravenous immunoglobulin, which improved the pain. Now the patient is on outpatient intravenous immunoglobulin infusions bimonthly and making a slow recovery.

A 20-year-old Caucasian male with a history of type 1 diabetes mellitus, with an HbA1C of 9, who was seen by his endocrinologist 17 days before a hospital admission with a chief complain of scrotal pain and swelling. The endocrinologist referred the patient to his family doctor. Urinalysis suggested infection, and based on the clinical presentation, he was treated for suspected epididymitis with levofloxacin 500 mg daily for 10 days due to the patient's allergy to penicillin including cephalosporin.

Two days after starting the levofloxacin the patient began complaining of severe lower abdominal and back pain that radiated to the scrotum. The family attributed the back pain to physical exhaustion caused by his physically demanding job at a granite yard. The following day, the pain increased in intensity prompting the patient to go the emergency department (ED). In the ED, a scrotal ultrasound was performed to rule out testicular torsion, which was unremarkable.

Approximately 2 days later the patient woke up in excruciating pain, screaming and complaining of feet and body pains that he described as burning. During the 10-day course of levofloxacin, the patient had a total of 3 visits to the ED at a community hospital for worsening generalized body pains that was more intense in the feet, which improved mildly with Percocet.

He described his symptoms as muscle tightness, tendon pain above and below the elbow, and knee joints. He also described coldness in the feet, weakness in the lower extremities, mid-back pain, tingling sensation in his extremities, and particularly a burning sensation from the knees down to his feet.
For more details click on the link:
https://doi.org/10.1177/2324709617752736
Source : With inputs from Journal of Investigative Medicine High Impact Case Reports