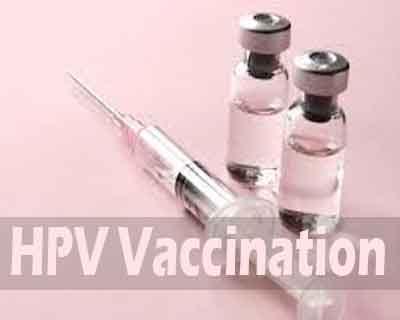 Exposure of quadrivalent human papillomavirus vaccine (4vHPV), inadvertently during or prepregnancy was not significantly associated with an increased risk of spontaneous abortion, according to a study recently published in the journal Obstetrics & Gynecology.
Human papillomavirus (HPV) is the most common sexually transmitted virus globally in which the symptoms of the disease occur soon after the sexual contact. HPV-related diseases may cause substantial morbidity and mortality worldwide.
Kharbanda and his associates conducted a study to evaluate the risk of spontaneous abortion after quadrivalent human papillomavirus(4vHPV) vaccination before and during pregnancy across seven integrated health systems within the Vaccine Safety Datalink.
Read Also: HPV vaccine reduced cervical abnormalities in young women
The retrospective observational cohort included women aged 12–27 years with a pregnancy between 2008 and 2014, which included live birth, stillbirth, or spontaneous abortion. The cohort compared risks for spontaneous abortion after 4vHPV in three exposure windows: distal (16–22 weeks before the last menstrual period [LMP]), peripregnancy (within 6 weeks before the LMP), and during pregnancy (LMP through 19 weeks of gestation).
Multiple gestations, spontaneous abortions before 6 weeks of gestation, and women using medications increasing risk of spontaneous abortion were excluded from the study.
The study found that:
Among women with distal 4vHPV exposure, 96 (10.4%) experienced a spontaneous abortion.
Spontaneous abortions occurred in 110 (11.2%) and 77 (8.6%) for peripregnancy and during pregnancy exposures respectively.
The risk of spontaneous abortion was not increased among women who received 4vHPV during pregnancy or peripregnancy.
The 4vHPV vaccine was originally tested and approved as a 3-dose regimen, with a dosing schedule of 0, 2, and 6 months. Recently, a 2-dose schedule (6 or 12 months apart) has been recommended by the World Health Organization for younger age groups (9–14 years old at first dose). This is because immunogenicity in preadolescent and early adolescent girls receiving 2 doses was found noninferior to antibody responses in women 16–26 years of age receiving 3 doses.

For reference log on to http://10.1097/AOG.0000000000002694