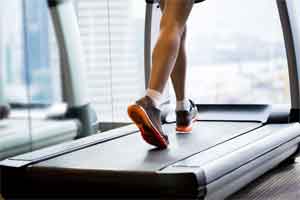 Pure trial which is one of the largest study of the recent past involving 18 countries and more than 100,000 subjects has revolutionized concept of Diet, Exercise and life style modification of Coronary Artery Disease. In a recent revelation, a study has lowered down the need of exercise timing to prevent  Coronary Artery Disease. In this prospective cohort study it has been found that 30 minutes of physical activity five days a week could prevent one in 12 deaths and one in 20 cases of cardiovascular disease worldwide although a greater reduction was seen in those who subjected themselves to more activity up to 750 minutes weekly.
In the study, 130,843 participants aged 35-70 years old from urban and rural areas in 17 countries (four low-income and seven middle-income) completed questionnaires on their levels and types of physical activity over a typical week. Information was also obtained on socioeconomic status, lifestyle behaviors, medical history, family history of cardiovascular disease, weight, height, waist and hip measurements, and blood pressure. Follow-up visits were completed every three years over the 6.9 years of follow-up.
It is estimated that about 23 percent of adults aged 18-64 years worldwide do not meet the levels of physical activity recommended by the World Health Organization: at least 150 minutes of moderate-intensity aerobic physical activity throughout the week, and muscle strengthening exercise at least two days a week. In the PURE study, 18 percent of participants did not meet the physical activity guidelines, while 44 percent were highly active.
Results showed that amongst the participants who met the activity guidelines, compared with those who did not, there was a lower rate of developing cardiovascular disease (3.8 percent vs. 5.1 percent) and risk of mortality (4.2 percent vs. 6.4 percent).
In translating these results to a population level, the authors, led by Scott A. Lear, PhD, state the findings suggest 8 percent of deaths and 4.6 percent of cardiovascular disease cases could be prevented. These levels could be increased to 13 percent and 9.5 percent if the entire population was highly active.
Physical activity as transport, occupation or housework was the most common form of physical activity, across all regions (ranging from 437 to 574 minutes per week). While physical activity in leisure time was common in high-income countries (average of 130 minutes per week), it was rare in other regions (25 minutes a week in lower-middle income countries and no time spent in this way in upper-middle- and low-income countries).
"As participating in physical activity (especially in daily life) is inexpensive, physical activity is a low-cost approach to reducing deaths and [cardiovascular disease] CVD that is applicable globally with large potential effect," the authors write. They add that their study provides robust evidence to support public health interventions to increase all forms of physical activity in these regions.
It is an established fact that Cardiovascular disease has devastating effects on individuals and families and has psychological and economical consequences. Exercise is an established, inexpensive, generally safe intervention capable of increasing exercise capacity and reducing symptoms in most patients with cardiovascular disease and is most important tool for prevention from Coronary Artery Disease and should be socially and culturally incorporated as a way of life for sustainable results.
For more details click on the link : http://www.thelancet.com/journals/lancet/article/PIIS0140-6736(17)31634-3/fulltext?elsca1=tlpr