................................ Advertisement ................................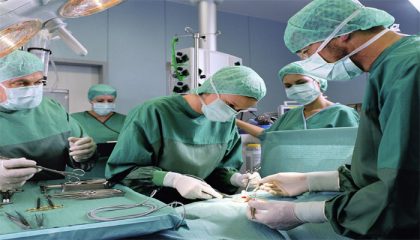 Pune Doctors perform India's first successful skull implant, a momentous occasion for medical fraternity.
It is indeed an achievement and it makes for a medical marvel when the doctors successfully replaced 60% damaged skull of a 4-year-old girl. It is not only  India's first skull implant but additionally, it is first in the Asia Pacific. 

According to the history, the patient a 4-year-old girl l had suffered major injuries after a car accident last year. During accident she,  sustained extreme skull damage in May last year. When admitted initially, her condition was critical. and attending doctors performed a CT scan. The CT scan revealed severe brain swelling, with a fractured occipital bone of the skull, which had led to oedema in the spaces of the brain.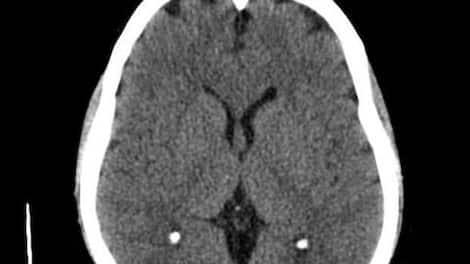 ................................ Advertisement ................................

The condition of the patient didn't improve after 48 hours and a  second CT scan revealed that she had developed malignant cerebral oedema.
................................ Advertisement ................................
When the girl was admitted initially, her condition was critical. Bharti Hospital's Jitendra Oswal, a pediatrician, who treated her said she was bleeding profusely. He said CT scan showed severe brain swelling, with a fractured rear bone of the skull."This had led to the excess accumulation of fluid (oedema) in the spaces of the brain," Dr Oswal told TOI
The neurosurgeons removed full frontal, parietal and temporal bones of the skull to release pressure in the brain in an operation. After the skull-bone removal, she responded well and recovered. She was then discharged from hospital after two critical surgeries.
She was again admitted to the hospital for skull implant surgery on May 18.
She was subjected to implant surgery by Dr Rokade, the neurosurgeon and the damaged part of her brain was replaced by a three-dimensional individualized polyethene bone, which was made by a US-based company as per measurements.
"We selected polyethene material as it's biocompatible, porous and light-weight. The pores in the CCI implant are interconnected and omnidirectional, which help in the fibrovascular growth of the surrounding tissue. Also, the customization aspect allowed us to trim and perfectly fit the implant," Dr Rokade told TOI.

Dr Rokade said a skull grows till the age of 14, so it was important that the implant didn't hamper its growth. "There could be chances of skull disfigurement," he said. He added the implant should allow the surrounding tissue to grow inside, and the CCI technology fulfilled all these requirements.
Further, he told this was not only the first successful surgery in India but the Asia Pacific.
Dr Kamal Kant Kohli-MBBS, DTCD- a chest specialist with more than 30 years of practice and a flair for writing clinical articles, Dr Kamal Kant Kohli joined Medical Dialogues as an Editor-in-Chief for the Speciality Medical Dialogues section. Besides writing articles, as an editor, he proofreads and verifies all the medical content published on Medical Dialogues including those coming from journals, studies,medical conferences,guidelines etc.
Before Joining Medical Dialogues, he has served at important positions in the medical industry in India including as the Hony. Secretary of the Delhi Medical Association as well as the chairman of Anti-Quackery Committee in Delhi and worked with other Medical Councils in India. Email: editorial@medicaldialogues.in. Contact no. 011-43720751
To know about our editorial team click here