Puducherry: JIPMER doctors revive patient suffering from abnormal heart rhythm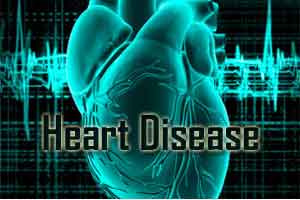 Puducherry: In a one-of-its-kind case, a surgery was performed at Jawaharlal Institute of Postgraduate Medical Education and Research (JIPMER), for treating a unique case of abnormal heart rhythm accompanied by a heart attack last month, a condition which was highly critical and could have caused death of the patient in case if it was not operated.
Case Summary
A 45-year-old tempo driver, Rajaraman, from Cuddalore district, was brought to the hospital in a critical condition. His heart beats were running abnormal at a rate between 200 and 250 beats per minute followed by a heart attack in September this year.
As a treatment he was given electric shock treatment for more than 50 times and was under medication to correct the abnormal rhythm at two private hospitals before he was referred to Jipmer.
He was referred to the premier institute with low chances of survival by the previous hospital.
Treatment


The damaged parts of the heart were detected by a team of doctors led by associate professor (cardiology) Raja Selvaraj, using three-dimensional mapping techniques.


Radio frequency waves destroyed the damaged parts of the heart: catheter was used for the purpose by placing in leg of the patient.


After the damaged parts were destroyed the patient responded well to the procedure and he was operated to implant an 'implantable cardioverter defibrillator' (ICD). The implant induces electrical shocks to correct abnormal rhythm within the heart.


Effect
The patient bounced back to normal heart functioning. The team leader, Prof. Raja Selvaraj, associate professor (cardiology) told TOI, "The patient responded well to the treatment and made rapid recovery. We also implanted ICD, which will induce electrical shocks to correct abnormal heart rhythm. The abnormal rhythm did not reappear after the procedure."
Jipmer performed the procedure free of cost. The procedure and implantation of ICD would have cost roughly Rs 5 lakh in a private hospital.