................................ Advertisement ................................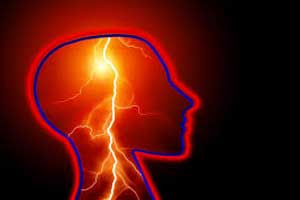 Benjamin Tolchin, the Yale University School of Medicine in New Haven, Connecticut, and colleagues conducted a prospective cohort study of 105 patients with PNES to evaluate the association between adherence with psychotherapy and outcomes, including significant (≥50%) reduction in PNES frequency, PNES freedom, improvement in quality of life, and reduction in emergency department (ED) utilization.
Detailed follow-up data (12 to 24 months) were available for 93 participants. Individuals were considered adherent if they attended at least eight psychotherapy sessions within a 16-week period.
Also Read: Brain scans help predict response to psychotherapy for anxiety,depression: Harvard Review of Psychiatry
................................ Advertisement ................................
Key Findings:
84 percent of adherent patients had ≥50 percent reduction in PNES frequency compared with 61 percent in the nonadherent group.
Adherence with psychotherapy was also associated with an improvement in the quality of life and a reduction in emergency department utilization with medium effect sizes.
There was no difference between the groups in freedom from PNES.
When the researchers controlled for potential confounders, the association between adherence and ≥50 percent reduction in PNES frequency remained.
Associations were noted between psychotherapy nonadherence and baseline characteristics of self-identified minority status and history of childhood abuse.
Also Read: Efficacy of Cannabidiol for controlling epileptic seizures declines over time
................................ Advertisement ................................
"There's a feeling among many physicians that there is nothing that can be done to treat these patients, but our study shows that they can receive benefits from psychotherapy if they engage and complete the treatment," Tolchin said in a statement.
"Our study is limited in that it cannot establish a causal relationship between adherence with psychotherapy and outcomes, and the results may not generalize beyond the single quaternary care center study site. Among participants with documented PNES, adherence with psychotherapy was associated with a reduction in PNES frequency, improvement in the quality of life, and decrease in ED visits," concluded the authors.
For further reference log on to https://doi.org/10.1212/WNL.0000000000006848
Medha Baranwal joined Medical Dialogues as an Editor in 2018 for Speciality Medical Dialogues. She covers several medical specialties including Cardiac Sciences, Dentistry, Diabetes and Endo, Diagnostics, ENT, Gastroenterology, Neurosciences, and Radiology. She has completed her Bachelors in Biomedical Sciences from DU and then pursued Masters in Biotechnology from Amity University. She has a working experience of 5 years in the field of medical research writing, scientific writing, content writing, and content management. She can be contacted at medha@medicaldialogues.in. Contact no. 011-43720751
To know about our editorial team click here
................................ Advertisement ................................