Psychological interventions relieve chronic pain in older adults : JAMA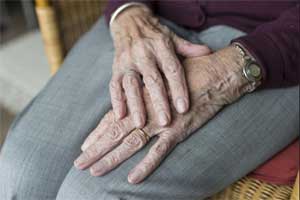 Psychological interventions may provide small benefits for the treatment of non-cancer chronic pain in older patients and are more effective when delivered by group-based approaches, according to a study published in the journal JAMA Internal Medicine. The benefits include pain reduction, improvement of pain self-efficacy and catastrophizing beliefs for pain management.
The study was conducted by Bahar Niknejad, from Department of Medicine, Eastern Virginia Medical School, Norfolk, and colleagues to find the relevance of psychological therapies for the treatment of chronic pain in older adults.
Non-cancer chronic pain is a common condition in older adults and is associated with substantial disability and health care costs. Its management is complicated by a number of factors including age-related physiologic changes, patient barriers and competing comorbidities that limit treatment options. An ongoing opioid crisis means there is increased attention on nonpharmacologic therapies for chronic pain that use cognitive behavioral therapy approaches.
For the systematic review and meta-analysis, investigators searched 4 databases, including Medline and Cochrane Library, to identify clinical trials assessing the use of psychological interventions in older adults with chronic pain.
Studies included in this analysis were randomized clinical trials that examined the use of cognitive behavioral therapy (alone or in combination with another approach) in adults age ≥60 with chronic pain (≥3 months) for whom pre- and post-treatment quantitative data were available.
Pain intensity was the main outcome; other outcomes included catastrophizing beliefs and self-efficacy (the belief you can succeed) in managing pain, pain interference, depressive symptoms, anxiety, physical function, and health.
Based on the study, the authors concluded that psychological interventions for the treatment of chronic pain in older adults have small benefits, including reducing pain and catastrophizing beliefs and improving pain self-efficacy for managing pain. These results were strongest when delivered using group-based approaches.
Further research is needed to develop and test strategies that enhance the efficacy of psychological approaches and sustainability of treatment effects among older adults with chronic pain.
For further information click on the link:
10.1001/jamainternmed.2018.0756
Source : With inputs from JAMA Internal Medicine