Moderate drinking increases risk of psoriatic arthritis in obese psoriasis patients: British Journal of Dermatology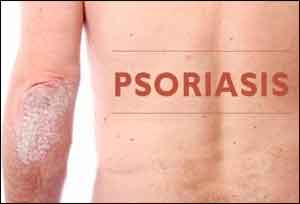 UK: Psoriatic arthritis (PsA) is a progressive and often destructive joint disease that affects one in five patients with psoriasis. A recent study published in the British Journal of Dermatology has found that obesity and moderate smoking and drinking (but not heavy) increases the risk of psoriatic arthritis in psoriasis patients.
Psoriasis is a common, chronic inflammatory disease of the skin caused by the overactive immune system. It involves multiple organ systems and affects approximately 3.2% of the world's population. The disease can involve nails, joints and skin, and is also known to be associated with a range systemic comorbidities including stroke, high blood pressure, cardiovascular diseases, metabolic syndrome, hyperlipidemia, and obesity.
Amelia Green, University of Bath, Bath, UK, and colleagues investigated associations between obesity, changes in body mass index (BMI), alcohol intake and smoking status and the development of PsA in people with psoriasis.
For the purpose, the researchers examined data from the U.K. Clinical Practice Research Datalink between 1998 and 2014 and identified 90 189 incident cases of psoriasis (42% male, mean age 51 years), of whom 1409 had a subsequent record of PsA diagnosis.
Key findings include:


BMIs of 25·0–29·9, 30·0–34·9 and ≥ 35·0 kg m−2 were significantly associated with an increased risk of developing PsA compared with BMIs < 25·0 kg m−2: adjusted odds ratios 1·79, 2·10 and 2·68, respectively.


Reducing BMI over a 10‐year period (linearly) was associated with a reduction in the risk of developing PsA compared with BMI remaining constant over the same period.


Moderate drinkers – defined as 0.1–3.0 drinks per day ­– had 57% higher odds of developing PsA when compared with nondrinkers, but former drinkers or heavy drinkers did not have an increased risk.


Patients who developed PsA were also more likely to be younger (mean age of 44.7 years vs. 48.5 years), have severe psoriasis, and have had the disease for a shorter duration.


Researchers also examined the cumulative effect of lower BMIs over time and found that over a 10-year period, reductions in BMI were associated with reductions in the risk of developing PsA, compared with remaining at the same BMI over that time.
"Here we have shown for the first time that losing weight over time could reduce the risk of developing PsA in a population with documented psoriasis," the authors wrote. "As the effect of obesity on the risk of developing PsA may, in fact, occur with some delay and change over time, our analysis took into account both updated BMI measurements over time and the possible nonlinear and cumulative effects of BMI, which have not previously been investigated."
Commenting on the mechanisms underlying the association between obesity and the development of PsA, the authors noted that adipose tissue is a source of inflammatory mediators such as adipokines and proinflammatory cytokines, which could lead to the development of PsA. Increasing body weight also could cause microtraumas of the connective tissue between tendon and bone, which may act as an initiating pathogenic event for PsA.
The study also didn't see any effect of either past or current smoking on the risk of PsA, although there was a nonsignificant interaction with obesity that hinted at increased odds.
"While we found no association between smoking status and the development of PsA in people with psoriasis, further analysis revealed that the effect of smoking on the risk of PsA was possibly mediated through the effect of BMI on PsA; in other words, the protective effect of smoking may be associated with lower BMI among smokers," the authors wrote.