Psoriasis patients at increased risk of cancer and cancer death: JAMA Dermatology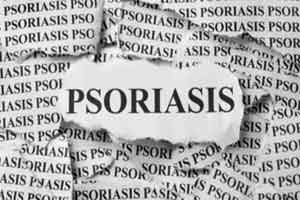 UK: Patients with psoriasis, a common skin disease, are at increased risk of cancer and cancer-related death, a recent study published in the JAMA Dermatology journal has found.
According to Mayo Clinic, psoriasis is a common, chronic inflammatory skin condition that speeds up the life cycle of skin cells. It causes cells to build up rapidly on the surface of the skin. The extra skin cells form scales and red patches that are itchy and sometimes painful.
In recent times, there has been an increased concern about the increasing risk of cancer in psoriasis patients. However, there is a little clarity regarding differentiation in the cancer risk according to psoriasis severity. Alex M. Trafford, University of Manchester, Manchester, United Kingdom, and colleagues conducted a systematic review and meta-analysis of observational studies on the risk of cancer incidence and mortality in people with psoriasis.
For the purpose, the researchers searched online databases from inception to November 15, 2017, for eligible studies that provided estimates of the risk of cancer incidence or cancer mortality associated with psoriasis. A total of 58 unique studies were included, with quality varying for the incidence and the mortality studies.
Main outcomes and measures included pooled RR estimates for cancer incidence and cancer mortality for psoriasis cohorts compared with people without psoriasis.
Key findings include:


Severe psoriasis (RR, 1.22 [9 studies]) and all severities of psoriasis (RR, 1.18 [7 studies]) were associated with an increased risk of cancer (overall) and associations were found for a range of site-specific cancers, including colon (RR, 1.18), colorectal (RR, 1.34), kidney (RR, 1.58), laryngeal (RR, 1.79), liver (RR, 1.83), lymphoma (RR, 1.40), non-Hodgkin lymphoma (RR, 1.28), keratinocyte cancers (RR, 1.71), esophageal (RR, 2.05), oral cavity (RR, 2.80), and pancreatic (RR, 1.41).


Overall cancer mortality risk was higher in patients with severe psoriasis (RR, 1.22 [4 studies]).


Specifically, liver (RR, 1.43), esophageal (RR, 2.53), and pancreatic (RR, 1.31) cancer mortality were found to be elevated in those with severe psoriasis.


The heterogeneity of estimates was often very high despite stratification.


Marked attenuation of risk was found in those studies that adjusted estimates for smoking, alcohol consumption, and obesity.


"Future research examining specific lifestyle factors, treatments, and the inflammatory processes that contribute to psoriasis may help provide additional information on the underlying mechanisms for the apparent increased cancer risk," concluded the authors.
More Information: "Association of Psoriasis With the Risk of Developing or Dying of Cancer: A Systematic Review and Meta-analysis" published in the JAMA Dermatology journal.
DOI:
10.1001/jamadermatol.2019.3056
Journal Information:
JAMA Dermatology
Source : With inputs from JAMA Dermatology