Proton therapy may protect memory function in children with brain tumor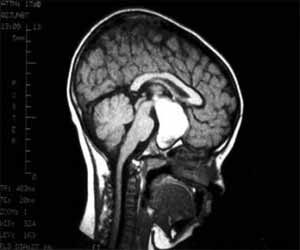 DELHI: Craniopharyngioma is a rare type of noncancerous (benign) brain tumor. Its treatment options include surgery, radiation therapy, and chemotherapy. Radiotherapy is associated with neurocognitive impairment in pediatric brain tumor patients. Thereby, there arises a need for the development of cognitive function sparing strategies. Keeping the unmet medical need in mind, a study has found a therapy that spares temporal lobes and thus preserves children's cognitive function while treating craniopharyngioma.
The study was presented at the ESTRO 38: European Society for Radiotherapy and Oncology 2019 Annual Congress in Milan, Italy. On comparison of the modeled post-radiotherapy memory functions, it found that pencil beam scanning proton therapy (PBS) could be superior to volumetric modulated arc therapy (VMAT) and double-scattering proton therapy (DSPT) in sparing temporal lobes in children with craniopharyngioma.
Brain tumors are the second most prevalent type of pediatric cancer, according to study author Laura Toussaint, department of medical physics at Aarhus University Hospital in Denmark, who noted that the 5-year survival rate for children diagnosed with brain tumors has risen to 75%.
"The more we learn about how to effectively target brain tumors while minimizing the dose to other parts of the brain, the better we can preserve children's cognitive abilities and quality of life after treatment."
Pencil beam scanning proton therapy consistently delivered the lowest amount of radiation to the hippocampus and temporal lobes of pediatric patients with brain tumors compared with two other types of radiotherapy. Thus, by sparing brain structures associated with cognition, pencil beam scanning proton therapy may, therefore, better protect memory function among these patients.
The researchers evaluated dose patterns in temporal lobe-sparing radiotherapy plans — including volumetric modulated arc therapy, double scanning proton therapy, and pencil beam scanning proton therapy — and predicted memory impairments among 10 anonymized patients with pediatric craniopharyngioma (midline tumor, median clinical target volume of 16 cm3). Researchers reviewed CT/MRI scans, clinical structure sets, and clinically delivered double scattering proton therapy plans.
They set a total prescription total dose of 54 Gy, administered through a two-phase sequential boost approach.
The researchers used CT/MRI to select 30 brain structures related to cognition, including temporal lobe substructures such as amygdala, hippocampus, and entorhinal cortex.
Key Findings:


Radiation doses to the temporal lobe were significantly lower using the PBS modality, compared with both DSPT and VMAT modalities.


Modelled memory function was preserved with the PBS modality.


"The aim of radiotherapy is to effectively treat cancer while causing as little damage as possible to the rest of the body. This aim could not be more important than when we are treating children's brains. Proton therapy is already being used in some hospitals to treat brain tumors in children, but this study offers evidence of the benefits it might bring in terms of protecting cognitive functions and quality of life. We hope this work will lead to more research in this vital area." Prof. Umberto Ricardi, Head of the Department of Oncology at the University of Turin, Italy, and President of ESTRO.