Prostate cancer rising by 2.5 % a year in India: Experts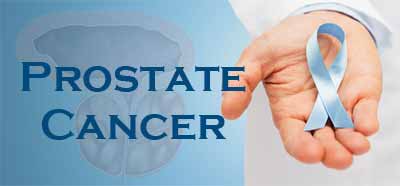 Mumbai : Prostate cancer the second most common cancer among the residents of Delhi, Thiruvananthapuram, Kolkata and Pune is increasing at the rate of 2.5 per cent per year, health experts said.
According to the doctors, late detection and unawareness of the disease is the sole reason that prostrate cancer has affected a total of 1.7 million people around the globe, with 2,88,000 cases in India alone.
Also, citing the rise of benign prostatic hyperplasia (BPH), another serious prostrate problem, the doctors have urged persons above 40 to undergo monthly checkups.
"In Mumbai the incidence of prostate cancer is rising as seen in last three decades with the result that it has become one of the most common cause of cancer deaths in males. Every year around 300 new cases of prostate cancer are reported and of them 25-30 per cent cases belong to early stage," Jagdeesh N. Kulkarni, Professor of Uro-Oncology at the Asian Cancer Institute, told IANS.
Emphasising the fact that the early stage of prostate cancer has high potential for cure either by radical prostatectomy or non-surgical treatment like radiation therapy, Kulkarni said: "Robot assisted laparoscopic prostatectomy (RALP) is the latest advancement to remove cancerous prostate in the field of urology and it brings several advantages as compared to the traditional open surgery."
"Moreover, minimally invasive technique is less traumatic and enhances outcomes and patient recovery. Importantly, minimal invasive technique helps patients with early post-operative recovery and early resumption of duties," said Kulkarni.
The prostate is a small but an important gland (organ) in the male reproductive system. It surrounds the urethra, the tube that carries urine from the bladder to the outside.
As the prostate gland enlarges it tightens around the urethra, almost squeezing it like pinching a straw. This in turn may cause urinary symptoms. This condition is known as benign prostatic hyperplasia or BPH.
Health experts have also emphasised on the rising cases of BPH and said that while prostrate cancer can be treated with surgery and radiation therapy, depending on the stage of the disease, BPH can be treated with medicines. However, in case of complications surgery may be needed.
V.Srinivas, a city based expert on prostrate cancer, said men above the age of 50 should be encouraged and counselled to undergo digital rectal examination (DRE) and prostate specific antigen study (PSA) to detect prostate cancer in its early stage.
"It is also very important for the patient to develop an extensive communication with the doctors and the patient's PSA screening. Organising BPH camps may facilitate in early detection and should be encouraged," said Ramesh Mahajan, Consultant Urologist at Fortis Hospital.
"The incidence of BPH rises with aging. By 60 years of age, more than 50 per cent of men develop BPH and by age of 85 years, nearly 90 per cent of men will have BPH," said Mahajan.
According to Mahajan, a simple blood test and medical check up will diagnose BPH and to detect PSA (Prostate Specific Antigen) level, which is an enzyme secreted by the prostate, may help to distinguish between BPH and prostate cancer.