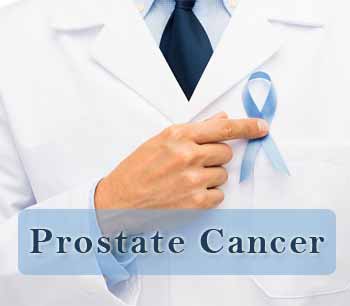 New Delhi : Prostate cancer (PCa) is the second most common cause of cancer and the sixth leading cause of cancer death among men worldwide.
The cancer projection data shows that the number of cases will become double by 2020.
In India, it is the second most common cancer in Indian males as per the Indian Council of Medical Research (ICMR) and various state cancer registries. The incidence rate in India is 9-10/100000 population which is higher than other parts of Asia and Africa but lower than USA and Europe.
Prostate is the second leading site of cancer among males in large Indian cities like Delhi, Kolkata, Pune and Thiruvananthapuram; third leading site of cancer in cities like Bangalore and Mumbai.
The data shows that almost all regions of India are equally affected by this cancer. The incidence rates of this cancer are constantly and rapidly increasing in all the Population Based Cancer Registries (PBRCs).
Delhi Cancer registry shows cancer of the prostate is the second most frequently diagnosed cancer among men in Delhi accounting for about 6.78 percent of all malignancies.
According to a study by International Agency for Research on Cancer, the worldwide Prostate Cancer (PCa) burden is expected to grow to 1.7 million new cases and 4,99,000 new deaths by 2030 simply due to the growth and aging of the global population.
India has its own share of prostrate health problems and needs urgent action.
The government has already heard the bell and the Centre has made it mandatory to get the prostate specific antigen (PSA) examination which highlights the seriousness towards the disease.
Medical treatment for PCa requires money but screening and treatment at central government hospitals like RML, AIIM and Safdarjung is free of cost.
To discuss the issues related to prostrate health in India, healthcare stakeholders are observing September/October as Prostrate Health Month across the country.
Addressing a press conference in New Delhi Prof (Dr) Anup Kumar, Head of Department, Department of Urology and Renal Transplant, VMMC and Safdarjang Hospital said, "Over 85 percent of the cancer can be cured by medicine while 10 to 15 percent can be cured by surgery. Benign Prostatic enlargement is a normal physiological process in which prostate size grows with age, commonly after 40 years, and may cause symptoms of LUTS (Lower Urinary Tract Symptoms)."
Prof(Dr) P N Dogra, Head of Department, Urology, AIIMS said, "Sedentary life style with obesity can trigger the chances of getting prostate cancer although it is mainly genetically driven. Presently, we cannot prevent the prostate cancer practically. However, a vigil on prostrate health can help. If detected early in localized stage and definitive treatment is given, the patient can be cured."
It is also promising to note that new drugs are available for metastatic prostate cancer like Enzalutamide, Abiraterone.
"The trials have shown that finasteride taken for long duration can prevent prostate cancer.Similarly, lycopene has been shown beneficial in some studies to prevent prostate cancer. Presently, research is going to develop prostate cancer tumor vaccines to prevent cancer," he added.
Experts advise all male patients more than 50 years of age presenting with symptoms of LUTS to go far annual PSA testing. In case of positive family history, screening starts at age of 40 years annually.
The annual age adjusted (world population) incidence rate of prostate cancer in Delhi was 10.66per 100,000 which is higher than South-East Asia (8.3) and Northern Africa (8.1) but lower than Northern America (85.6), Southern Europe (50.0) and Eastern Europe (29.1) and it is comparable to Western Asia (13.8).
"Previously it was thought, that prevalence of prostate cancer in India is far lower as compared to the western countries but with the increased migration of rural population to the urban areas, changing lifestyles, increased awareness, and easy access to medical facility, more cases of prostate cancer are being picked up and it is coming to the knowledge that we are not very far behind the rate from western countries," said Dr Kumar.
"The cancer registries are reporting some new information and we can see that we are going to face a major increase in cancer incidences in the coming years," he added.
The population of India in general and that of the areas covered by the registries in particular, have displayed rapid changes in life styles, dietary practices and socio-economic milieu. Diagnostic and detection technologies have improved and more of the population has not only access, but can also afford the same.
According to the experts, if the present trends of increasing life expectancy continue, given the current age-specific incidence, morbidity, and mortality rates of prostate cancer, this disease will become a far greater public health problem in the future.
"Correct and complete knowledge of epidemiology is very important in helping policy makers' and concerned authorities to plan and formulate sound prostrate health strategies based on scientific and empirical bases," said Dr Kumar.