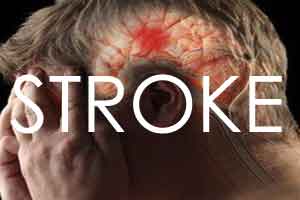 The prophylactic use of low-dose oxygen does not reduce death or disability at three months among patients with acute stroke, according to a study published in the Sept. 26 issue of the Journal of the American Medical Association. Hypoxia is common in the first few days after acute stroke, is frequently intermittent, and is often undetected. Oxygen supplementation could prevent hypoxia and secondary neurological deterioration and thus has the potential to improve recovery. Christine Roffe et al. conducted a  randomized Clinical Trial to assess effectivity of routine prophylactic low-dose oxygen therapy as compared to control oxygen administration in reducing death and disability at 90 days
It was found that acute stroke patients with sufficient oxygenation levels didn't benefit from provision of low-dose supplemental oxygen, whether continuous or at night only, the SO2S trial showed.The findings have been published in Journal of the American Medical Association
In this randomized clinical trial, 8003 patients with acute stroke were randomized within 24 hours of admission to 3 days of continuous oxygen, nocturnal oxygen, or control. After 3 months, there was no significant difference in death and disability for the combined oxygen groups compared with control (odds ratio, 0.97) or for the continuous oxygen group compared with the nocturnal oxygen group (odds ratio, 1.03).
Participants were randomized 1:1:1 to continuous oxygen for 72 hours (n = 2668), nocturnal oxygen (21:00 to 07:00 hours) for 3 nights (n = 2667), or control (oxygen only if clinically indicated; n = 2668). Oxygen was given via nasal tubes at 3 L/min if baseline oxygen saturation was 93% or less and at 2 L/min if oxygen saturation was greater than 93%.
No subgroup could be identified that benefited from oxygen. At least 1 serious adverse event occurred in 348 (13.0%) participants in the continuous oxygen group, 294 (11.0%) in the nocturnal group, and 322 (12.1%) in the control group. No significant harms were identified.
It was therefore concluded that among nonhypoxic patients with acute stroke, the prophylactic use of low-dose oxygen supplementation did not reduce death or disability at 3 months. This implied that routine low-dose oxygen did not improve outcomes in nonhypoxic patients after acute stroke.
For more details click on the link :
http://jamanetwork.com/journals/jama/article-abstract/2654819