Prophylactic pill for HIV to all high risk individuals : USPSTF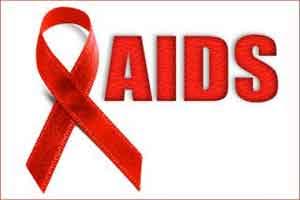 The U.S. Preventive Services Task Force has for the first time recommended that anyone at high risk of contracting the HIV virus should receive a daily prophylactic pill, PrEp.
Pre-exposure prophylaxis, or PrEP, is a daily pill that combines two antiretroviral drugs, tenofovir disoproxil fumarate, and emtricitabine. Before taking the drug, potential recipients need to show a recent test proving they are HIV-free.
Read Also: FDA Approves Two New Oral Treatments for HIV-1 Infection
The drug is FDA approved and is to be taken daily as a single pill. The medication greatly reduces the chance of acquiring HIV. The Centers for Disease Control and Prevention says that PrEP cuts the risk of contracting HIV through sex by more than 90 percent and reduces the risk for intravenous drug users by more than 70 percent.
According to the U.S. Preventive Services Task Force, there is "high certainty" that using the pill would provide a "substantial" benefit for people at a high risk of becoming infected with HIV. The independent panel of experts noted that it found "adequate epidemiologic data" on risk factors that can be used to identify people who are at a high risk of acquiring HIV.
The common side effects for the drug include mainly nausea and mild, reversible kidney problems but patient adherence to the drug program varied between 30 percent and 100 percent in research considered by the task force.
The panel's new draft recommendation urged physicians to screen all patients aged 15 to 65 for H.I.V but, for the first time, also proposed to offer PrEP.
Read Also: People infected with HIV are twice as likely to suffer from heart disease
Groups at risk include:


Homosexual men who have a sex partner living with H.I.V., or who were recently infected with another sexually transmitted disease, or who do not use condoms consistently;


Heterosexual men and women who are sexually active and whose sex partner is living with H.I.V., or who don't use condoms consistently with a partner who is at high risk for H.I.V. or whose H.I.V. status is not known, or who recently had syphilis or gonorrhea;


Drug addicts who


inject drugs and share needles or other drug equipment, or whose sexual behavior puts them at risk.


The draft says that sex workers and sexually active bisexual men and transgender women and men should also be considered for PrEP


According to UNAIDS there were approximately 36.9 million people worldwide living with HIV/AIDS in 2017. Of these, 1.8 million were children (<15 years old). An estimated 1.8 million individuals worldwide became newly infected with HIV in 2017 – about 5,000 new infections per day.
USPSTF draft recommendation statement on PrEP
(Free)
Source : press release