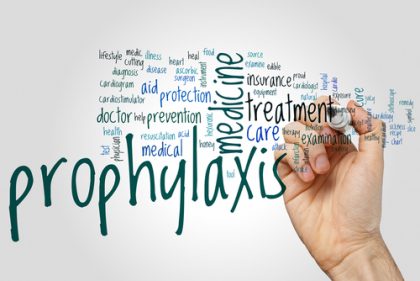 Antibiotic Prophylaxis increases the risk of multidrug resistance among recurrent UTI infections in children with vesicoureteral reflux(VUR) according to the results of a meta-analysis published in the journal Pediatrics.
Children with vesicoureteral reflux are often given oral antibiotic prophylaxis to prevent recurrent urinary tract infections (UTIs).VUR is a condition in which urine flows retrograde, or backward, from the bladder into the ureters/kidneys.
Rachel E. Selekman and his associates did a meta-analysis to assess the effect of prophylaxis on developing a multidrug-resistant first recurrent UTI among children with vesicoureteral reflux.
The authors extracted data from the Cochrane kidney and Transplant Specialized Register. The analysis included six clinical trials involving 1299 children with an average age of 1.3 years out of which 83% were females and were randomized to either continuous prophylactic antibiotics for ≥3 months or no prophylaxis/placebo.
Read Also: Plazomicin – new antibiotic for complicated UTI in adults
Among 224 children (17%) with a first recurrent UTI, 73% had to dilate VUR (grades 3 to 5) and 86% had an infection with Escherichia coli on the first recurrence. However, these percentages did not differ significantly between prophylaxis and control groups.
The analysis showed that patients treated with prophylaxis were more likely to have a multidrug-resistant infection (33% vs 6%,) and were more likely to receive broad-spectrum antibiotics (68% vs 49%). Those receiving prophylaxis had 6.4 times the odds of developing a multidrug-resistant infection. One multidrug-resistant infection would develop for every 21 reflux patients treated with prophylaxis.
The authors suggest that the results of the meta-analysis reveal important implications in the risk-benefit assessment of prophylaxis as a management strategy and in the selection of empirical treatment of breakthrough infections in prophylaxis patients.

A urinary tract infection (UTI) is an infection in which a part of the urinary tract is affected. When it affects the lower urinary tract it is known as a bladder infection (cystitis) and when it affects the upper urinary tract it is known as kidney infection (pyelonephritis).
For reference log on to https://doi.org/10.1542/peds.2018-0119