Promoted heavily in India, Impella device found no good in Saving lives in acute MI : IABP-SHOCK II trial against real world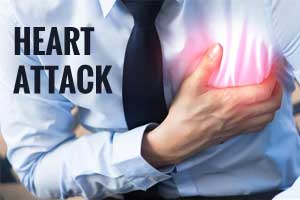 The Impella device is being heavily marketed, even in India as a panacea in cardiogenic shock as well as high risk of percutaneous coronary intervention (PCI),
No long-term survival benefit was observed among patients with acute MI complicated by cardiogenic shock undergoing early revascularization from the use of the Impella device compared with an intra-aortic balloon pump (IABP) or optimal medical therapy. The study results this effect were published in the journal Circulation.
The findings were based on a matched comparison of real-world patients and IABP-SHOCK II trial participants. Further Impella was found to cause a certain increase in complications such as severe/life-threatening bleeding and peripheral vascular complications, something that requires more research on the device.
Impella is one form of mechanical circulatory support (MCS) that currently has premarket approval (PMA) from the US Food and Drug Administration (FDA) for use in cardiogenic shock, and despite thousands of people have received the percutaneous left ventricular assist device (LVAD) for that condition, its efficacy has yet to be tested and much less demonstrated in a large randomized controlled trial.
While the market forces are promoting the device very aggressively to be used in cardiogenic shock and high-risk PCI, specialists across the globe are demanding an randomised control trial to treat cardiogenic shock patients with Impella and document benefit out of it.
Recently, a research team led by Westermann tried to find out the evidence by comparing real-world Impella patients against contemporaneous controls derived from the IABP-SHOCK II data set. The investigators looked at 372 patients with AMICS who were treated between July 2007 and December 2017 at 13 European centers. All met IABP-SHOCK II inclusion and exclusion criteria. These were matched against IABP-SHOCK II patients (for gender, age, use cardiopulmonary resuscitation, lactate level, ejection fraction, and use of ventilation), resulting in 237 matched pairs.
In the Impella group, two-thirds of patients received the CP device and one-third the Impella 2.5. In the IABP-SHOCK II group, around half received IABP therapy and half received optimal medical therapy.
The study found that Impella uses resulted in higher rates of severe/life-threatening bleeding and peripheral vascular complications, but the authors characterized the results as "neutral," noting that the increase in complications in Impella-treated patients did not translate into higher mortality. The study was published in the journal Circulation.
Read Also: Impella heart pump now for right ventricular support
Impella is marketed in India by Abiomed and is used in a very high-risk patient at selected centers on a trial basis. Abiomed says that an Impella trial, currently known as DanShock is still in progress 6 years after it was launched and is now likely to expand to additional sites.
Impella has triggered a storm of controversy among cardiologists across the globe. Specialists are demanding a substantial evidence whether Impella is really effective in patients with cardiogenic shock after a heart attack. The high price tag that comes with the device in the country also warrants that one is sure of the efficacy and risks associated with the device
The findings of the IMPRESS clinical trial showed no benefit of Impella over IABP observed among 48 patients with STEMI and cardiogenic shock.
Moreover IABP-SHOCK II. trial results indicated no advantage for the then-gold-standard IABP over optimal medical therapy.
Read Also: First in India : Fortis Cardiologist implants world's smallest heart pump
There is a strong urge for a definitive data from a large multicentered randomized control trial including patients presenting with cardiogenic shock, acute ST-elevation MI, as well as those undergoing complex PCI in the setting of high-risk features.
With the device being expensive and being promoted as a panacea in cardiogenic shock as well as high risk of percutaneous coronary intervention (PCI), the questions by the scientific community, of course, the cost-benefit and alternatives have to be justified.
For full information log on to
https://www.ahajournals.org/doi/10.1161/CIRCULATIONAHA.118.036614
Source : With inputs from Circulation