Prolonged stress impacts sperm motility : Study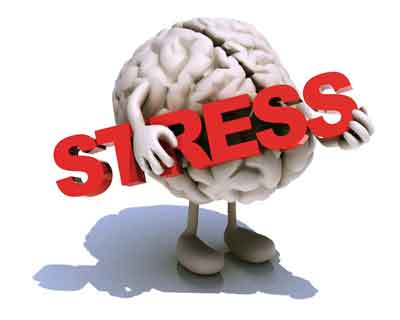 The quality of sperms can be adversely affected by prolonged stress, according to a new study presented at the International Summit on Assisted Reproduction and Genetics in Israel, The study revealed that more than 37 percent of the sperm samples taken during a stressful period were found to have low sperm motility.
According to the American Society for Reproductive Medicine, infertility affects men and women equally, and semen quality is a key indicator of male fertility. Previous research on this issue has shown that men who feel stressed are more likely to have lower concentrations of sperm in their ejaculate with impaired motility.
In general, the probability of weak motility in sperm samples taken during periods of prolonged stress was 47 percent higher. Weak motility makes it less likely that the sperm will successfully fertilize an egg.
The study included 10,536 samples donated during unstressful periods between 2009-2017, which were compared to 659 sperm samples taken during and up to two months after two military conflicts between Israel and Gaza in 2012 and 2014. The subjects' average age was 32, and 44 percent were smokers
According to Dr. Levitas, who is also director of the Soroka Sperm Bank, "Our reasoning was that even men who heard incoming rocket warning sirens during a conflict experienced stress throughout the day over a longer period. We were surprised to discover that there is a connection between the security situation and the sperm counts."
Stress can affect people of all ages, genders, and circumstances and can lead to both physical and psychological health issues. Chronic stress can occur in response to everyday stressors that are ignored or poorly managed, as well as to exposure to traumatic events.
Some of the symptoms of prolonged stress can be:


Upset stomach, including diarrhea, constipation, and nausea


Low energy.


Chest pain and rapid heartbeat.


Aches, pains, and tense muscles.


Frequent colds and infections.


Loss of sexual desire