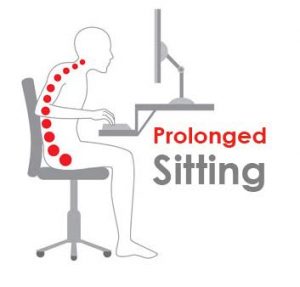 Dr.Heung Jae Park at the Kangbuk Samsung Hospital in South Korea and colleagues conducted a cohort study to examine the association of sitting time and physical activity level with the incidence of lower urinary tract symptoms (LUTS) in a large sample of Korean men.The researchers found that prolonged sitting time and low physical activity levels were positively associated with the development of LUTS in a large sample of middle‐aged Korean men.
In a BJUI study, the researchers enrolled  69 795 Korean men, free of LUTS at baseline, who were followed up annually or biennially for a mean of 2.6 years. Physical activity level and sitting time were assessed using the validated Korean version of the International Physical Activity Questionnaire-Short Form. LUTS were assessed using the International Prostate Symptom Score (IPSS) and clinically significant LUTS were defined as an IPSS score ≥8.
The researchers at the Kangbuk Samsung Hospital found that the incidence rate of LUTS — which relate to urine storage and/or voiding disturbances — was 39 per 1000 person-years. (A person-year is the number of years of follow-up multiplied by the number of people in the study.)
"The results support the importance of both reducing sitting time and promoting physical activity for preventing LUTS," said lead author Dr. Heung Jae Park. "Further studies are still needed to examine the influence of sedentary behaviors on LUTS and its determinants," added senior author Dr. Seungho Ryu.
For more details click on the link: BJU International, 2018; DOI: 10.1111/bju.14147